How Do You Secure What Exists for Two Minutes? The New Cybersecurity Basics in the Cloud!
Friday, October 20, 2023
12:45 pm ET | 11:45 am CT | 10:45 am MT | 9:45 am PT
Whether it is containers, Function-as-a-Service or another resource, nothing epitomizes the flexibility and scalability of the cloud like ephemeral assets. But how do you protect something that may be spun up and back down in between two scheduled scans of the environment? Or should you? What if that ephemeral asset is corrupted and autoscaled to hundreds of instances to meet a surge in demand… Unlike their lifespan, the security need of these assets is not ephemeral, and no cloud security strategy is complete without due consideration on how to protect them against internal and external threats, and how to keep them from infecting others.
During this session, attendees will learn:
How to be able to articulate the security risks created by ephemeral assets
Design effective strategies to protect ephemeral assets
An overview of the tools available
Register:
Meet the speaker:
---
Instructional Delivery Method: Group Internet Based • Program Level: Basic • Prerequisites: None • Advanced Preparation: None • Recommended Field of Study: Accounting • Free to Attend
Cancellation policy: In the rare event that a CPE event needs to be canceled, Weaver will email all invitees and registrants promptly communicating the cancelation as well as pull down any calendar appointments already sent for the event. In all cases where possible, Weaver will reschedule the training and provide the audience with information on the new date(s).
Can't make this webinar? Registering will allow you to view the webinar on-demand, when it is most convenient for you.
Compliant Resolution Policy: Questions or concerns about these policies? Please contact Rory Doolin, rory.doolin@weaver.com; 832.320.3435.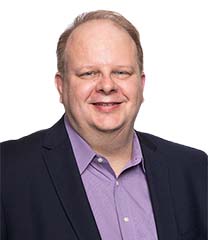 Senior Manager, IT Advisory Services
Eric Peeters has more than 15 years of…