Under the CARES Act, the government allocated $178b of Provider Relief Funding for distribution to various health care providers around the nation in response to the pandemic. Funds have been distributed to support increased expenditure and lost revenues due to COVID-19. However, distributions must be used and reported within defined periods or otherwise returned. Understanding how funds may be used, lost revenues may be calculated, and navigating the evolving requirements over periodic reporting have raised questions and challenges.
Provider Relief Fund (PRF) Reporting Is Fast Approaching, Are You Ready?
Please join us on-demand as we discuss recent updates to the reporting requirements, some of the challenges and questions encountered as well as fundamentals to best prepare your organization for reporting.
In this discussion, we cover:
Use of fund and reporting timelines
Complications in calculating and reporting on lost revenues
Recent updates to reporting requirements
Day to day processes to support effective reporting down the road
Meet the speakers:
---
This webinar is for all levels of business professionals, accountants and CFOs. Please note that CPE credit is not awarded for recorded webinars. Keep an eye on our events page, or sign up to receive invites for future webinars.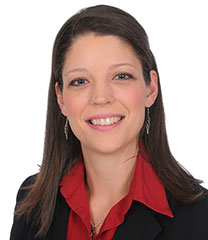 Partner-in-Charge, Health Care Services
For nearly 10 years, Anna Stevens, CPA, CHFP, has provided accounting services to…