The Inflation Reduction Act, signed into law August 16, 2022, included $27 billion to establish a Greenhouse Gas Reduction Fund.  These funds are intended to support qualified environmentally-oriented infrastructure projects of state, local, and tribal governments, as well as mission-driven, independent not-for-profit financial institutions focused on providing low-cost financing to the private sector for projects with similar environmental goals.
The U.S. Environmental Protection Agency (EPA), which will administer the Greenhouse Gas Reduction Fund, is charged with writing regulations and beginning the grant making process within 180 days. These funds will be available until September 30, 2024 (but may be depleted before that time).
The Greenhouse Gas Reduction Fund is designed to leverage private sector investment and participation at the community level by incorporating a funding path through eligible not-for-profit financial institutions, such as "green banks."
Green banks are an important existing source for funding of projects related to climate change and clean energy. Green banks generally focus on projects that are deemed to be proven and technically viable (and beyond the research and development phase). Unlike typical commercial or community banks, green banks are public, quasi-public, or not-for-profit entities that are funded at the state or local level, including by private contributions and donations. 
There are currently more than 20 active green banks in the United States located in California, Colorado, Florida, Louisiana, Michigan, Ohio, and multiple locations in the Northeast. Green banks are being developed or considered in more than 20 other states, including Texas, and the Greenhouse Gas Reduction Fund provides momentum for further expansion.
According to the Coalition for Green Capital, green banks are institutions that provide financing, not grants, for the facilitation of clean energy projects. Since amounts will be repaid, green banks are able to maximize the economic impact of funds. Further, to be an eligible recipient of funding from the Greenhouse Gas Reduction Fund, a green bank can finance a qualified project as a sole investor or can co-invest alongside other investors, leading to public-private cross-leveraging of capital which further maximizes the impact of the funding. 
The specific benefits of using a green bank to fund projects include lower-cost financing, potential credit enhancements, aggregation and warehousing of smaller projects for larger lenders, technical assistance, co-investments, "on-bill" financing (by which loans are repaid through customer utility bills), and information sharing and coordination.
For more information about green banks, visit the Coalition for Green Capital and the American Green Bank Consortium.
With the backing of the Greenhouse Gas Reduction Fund, green banks represent excellent opportunities for financing clean energy projects in both the private and public sector. The establishment of green banks by states, counties, or cities is an effective way to maximize the investment of tax dollars in reducing climate change. 
Through our assurance and advisory practices, Weaver can assist state and local government entities in evaluating the benefits of establishing green banks, the audit and compliance requirements associated with green banks and the processes and controls necessary for a strong lending environment.  For more information, contact us. We are here to help.   
©2022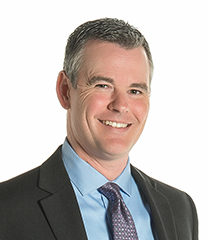 Partner-in-Charge, Financial Institutions Services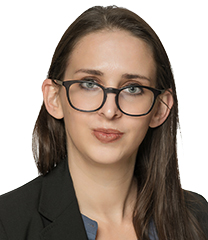 Partner, Assurance Services
Sarah Roberts, CPA, has more than 12 years of experience in public accounting and performs financial audits and…