Join Weaver and HastonWilliams each Tuesday morning in October as we bring together industry leaders and subject matter experts to provide insight on accounting developments, economic challenges, compliance requirements and innovative practices in today's uncertain business environment.
Featuring 12 one-hour sessions over four weeks, our complimentary CPE series includes presentations from industry and business leaders ready to share knowledge and timely updates to help you improve your financial reporting and business operations.
Up to 12 hours of complimentary CPE are available. Register for one session, all twelve or something in between!
Manufacturing and Distribution Breakout: CFO Panel, The State of Manufacturing / Distribution Markets During Covid-19 and Beyond
Tuesday, October 27, 2020 | 7:30 - 8:30 AM CST
1 CPE credit available for the live webinar.
Manufacturing and distribution companies are certainly feeling the effects of COVID-19 with many businesses overwhelmed by the significant swings in today's supply and demand.
Join our live panel discussion with current CFOs of manufacturing and distribution companies where we will discuss the impact of COVID-19 and the post-pandemic outlook. Our session will explore how these CFOs were able to adapt quickly during uncertainty and will also cover tips to remaining responsive to client needs in the face of unprecedented change.

Sharing their first-hand industry experience, our panelist will cover:
Candid insights on the impact of COVID-19
Ways to be agile with an unstable supply and demand
Post-pandemic outlooks and ways maximize new opportunities
Presenters:
Moderated by Weaver's Brad Jay, Partner-in-Charge, Middle Market Manufacturing and Distribution Services
---
1 CPE credit available for the live webinar • Level: Basic • No prerequisites • Complimentary to attend
This webinar is for all levels of accountants, finance professionals and CFOs. Please note that each person should register and attend individually in order to receive CPE credit.
Can't make this webinar? Registering will allow you to view the webinar on-demand, when it is most convenient for you.
Questions about registration? Contact Natalie Ramsey at natalie.ramsey@weaver.com or 817.882.7546.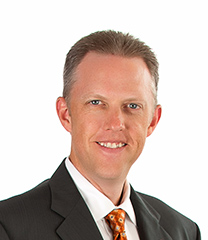 Partner-in-Charge, Middle Market Manufacturing and Distribution Services
Brad Jay, CPA, CGMA, has more than 20 years of public accounting experience, with a focus on financial reporting, auditing…