In honor of Employee Ownership Month (EOM), host Bret Keisling invited Weaver's Jennifer Krieger on The ESOP Podcast, Mini-cast 104: EOM with Jennifer Krieger, to celebrate employee owners.
Krieger describes her employee ownership (EO) "A-ha Moment," to describe when she realized that ESOPs and the employee ownership community was especially unique. "We were doing a review for a ESOP audit and an ESOP valuation report came across my desk for review. It was something I had just never seen before, and I was super intrigued by how employees could actually have a piece of the pie, so to say."
As a leader in Weaver's Employee Stock Ownership Plan (ESOP) practice, Jennifer Krieger often networks with employee owned companies, two of which she gives a "shout out" to throughout the podcast, Air Tractor and Rosendin, which are both 100% employee owned.
For more information on Employee Stock Ownership Plans, contact us. Happy Employee Ownership Month!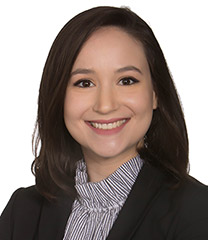 Director, Financial Advisory Services
For almost a decade, Jennifer Krieger, CVA, has provided financial reporting, analysis and valuation for…