Weaver Wednesday: Government CPE Series
Digital Transformation, Catching (and Riding) the Wave!
Wednesday, October 5, 2022
12:00 pm ET | 11:00 am CT | 10:00 am MT | 9:00 am PT
1 CPE credit available for the live webinar.*
Digital transformation is on the rise in every corner of government and although starting a digital transformation process can feel overwhelming, the benefits far exceed the risk. From understanding potential costs to developing a new set of technological vocabulary, this session is geared to help organizations embrace the shift and move to the next step in their digital transformation.
This session will cover:
Transformation strategies to "future-ready" your organization
Groundworkrequired for effective digitation of infomation
RPA and how it is different from automation
Register:
Meet the speaker:
Morgan Page, Partner, Digital Transformation and Automation Services — Weaver
---
1 CPE credit available for the live webinar • Level: Basic • No prerequisites • Free to attend
This webinar is for all levels of accountants, finance professionals, CFOs, COOs and CTOs. Please note that each person should register and attend individually in order to receive CPE credit.
*Weaver is licensed to provide CPE credit for Texas and New York. We are not currently a registered CPE provider with NASBA. Therefore, you should confirm with your applicable state board and/or professional organization to ensure they will accept the CPE credits.
Can't make this webinar? Registering will allow you to view the webinar on-demand, when it is most convenient for you.
Questions about registration? Contact John Rio at john.rio@weaver.com or 972.448.6904.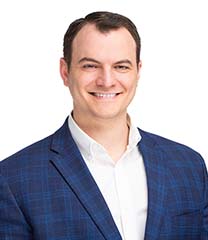 Partner, Digital Transformation and Automation Services
Morgan Page, CIA, leads the Digital Transformation and Automation service at Weaver. With more than 13 years of business…
This post is part of our continuing series, …