Don't miss this unique opportunity to hear a panel of health care valuation, health care private equity, medical facilities, corporate and health care law professionals discuss:
What they are seeing in the market with valuation trends in various sectors;
What's hot and what's not;
What buyers are thinking about in terms of pricing during COVID;
Steps sellers should consider to improve or maintain valuation in a transaction; and
What to do and what not to do when you're getting ready for a sale transaction, and related topics
Health Care Transaction Evolution and Outlook: A View Beyond the Pandemic Era
Join us on-demand for this first part of a two-part webinar series. Stay tuned for more information on the second webinar entitled "Thriving or Surviving – What Strategies are Working for Growth During the COVID-19 Pandemic".
Presenters:
---
This webinar is for all levels of business professionals, accountants and CFOs. Please note that CPE credit is not awarded for recorded webinars. Keep an eye on our events page, or sign up to receive invites for future webinars.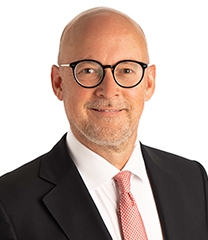 Managing Director, Health Care Valuation Services
Elliott Jeter, CFA, CPA, ABV, is a managing director in Weaver's valuation practice. For nearly two decades, he…