On March 3, 2021, the Securities and Exchange Commission's (SEC) Division of Examinations announced its examination priorities for fiscal 2021. The examination priorities offer insight into areas the SEC believes present higher risks to investors and U.S. capital markets.
This has been an extraordinary year of change in the way we live and in how many of us respond to risk in our organizations. Registrants and others should keep in mind that while examination priorities are beneficial in understanding risk trends, they should not be a substitute for comprehensive risk management, including risk assessment, risk monitoring and risk response.
The following statements and summaries are included in the SEC's March 3, 2021 news release:
"This year, the Division is enhancing its focus on climate and ESG-related risks by examining proxy voting policies and practices to ensure voting aligns with investors' best interests and expectations, as well as firms' business continuity plans in light of intensifying physical risks associated with climate change," said Acting Chair Allison Herren Lee. "Through these and other efforts, we are integrating climate and ESG considerations into the agency's broader regulatory framework."
Retail Investors, Including Seniors and Those Saving for Retirement, Through Regulation Best Interest and Fiduciary Duty Compliance. The Division will focus on compliance with Regulation Best Interest, Customer Relationship Summary (Form CRS), and whether registered investment advisers have fulfilled their fiduciary duties of care and loyalty.
Information Security and Operational Resiliency. The Division will continue to review business continuity and disaster recovery plans, but will shift its focus to whether such plans, particularly those of systemically important registrants, are accounting for the growing physical and other relevant risks associated with climate change. As climate-related events become more frequent and more intense, the division will review whether firms are considering effective practices to help improve responses to large-scale events.
Financial Technology (Fintech) and Innovation, Including Digital Assets. Among other areas, examinations will focus on evaluating whether registrants are operating consistently with their representations, whether firms are handling customer orders in accordance with their instructions, and review compliance around trade recommendations made in mobile applications.
Anti-Money Laundering Programs. The Division will continue to review for compliance with applicable anti-money laundering requirements, including evaluating whether broker-dealers and registered investment companies have adequate policies and procedures in place that are reasonably designed to identify suspicious activity and illegal money-laundering activities.
The London Inter-Bank Offered Rate (LIBOR) Transition. The Division will continue to engage with registrants through examinations to assess their understanding of any exposure to LIBOR, their preparations for the expected discontinuation of LIBOR and the transition to an alternative reference rate, in connection with registrants' own financial matters and those of their clients and customers.
Other Areas of Focus: Other areas of focus relate to investment advisers and investment companies. These include compliance programs, registered funds, including mutual funds and ETFs, and registered investment advisers to private funds. Focus areas involving broker-dealers and municipal advisors primarily include compliance with the Customer Protection Rule and the Net Capital Rule.
For information about any of these areas, contact us. We are here to help.
© 2021
Partner, Risk Advisory Services
Bruce Zaret, CPA, has more than 25 years of experience in public accounting, including former Big Four experience. Bruce…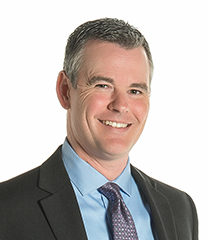 Partner-in-Charge, Financial Institutions Services