Are you thinking about starting a hedge fund? Investment experience is critical, of course, yet there are other considerations to help you succeed in this competitive industry. In addition to a strong investment strategy and a history of positive returns, you'll need a team of qualified professionals to navigate the regulatory landscape and to help you build an operational infrastructure that will pass investor due diligence. How you position your fund and who you hire—both in-house and as advisors—will affect the successful launch of your fund.
Questions to ask:
What makes your investment strategy unique and attractive to investors?
Raising capital is extremely competitive, and investors want to know what sets you apart from the crowd. Describing your investment strategy and telling your story with specific examples in a unique and concise way will generate more interest. For example, do you have a niche focus? How do you capitalize on current market trends? How does your fund strengthen investor portfolios? How does your strategy protect investors from downside? What are the fund's risk characteristics? Transparency is key. As you talk about your new fund, listen to the questions people ask so you can address common questions or confusion upfront. The attorney drafting your fund's offering documents and the person designing your pitch book will appreciate this additional information and perspective. A compelling investment proposition can attract significant investments and create a buzz among industry influencers.
How does your track record help your marketing efforts?
Investors appreciate a portfolio manager with the expertise to manage and grow a successful hedge fund. As you prepare to market the fund, consider how your performance track record and experience might comfort investors. Do you have at least a three-year track record for the same trading strategy so investors can see how you performed under certain market conditions and how consistent you were over time? Some investors might even request assurance over the performance records which can also be used for marketing purposes.
In addition to investment experience, investors look for business savvy. Have you managed a hedge fund before or will you need more hand-holding and guidance from a team of advisors to run the business? Think about how investors will respond to your track record for trading and managing a fund. By planning ahead, you can prepare responses to due diligence questions that will also help you develop a more thorough pitch book and marketing materials.
Who will be on your internal and external team?
When setting up a fund, you might wonder how much you should institutionalize your operations in-house versus outsourced. Some factors that might impact that decision are the expectations of your investor mix, your budget, best practices for a fund with your assets under management, and the technological requirement to run your strategy. It is a delicate balance of how much you build or rely on external advisors. Regardless, you will want to focus on strategy, returns and fundraising while minimizing the daily distractions of running the business. As you assemble a team to help you manage the operations, think about who will help you make decisions regarding information technology and data security, regulatory filings and deadlines, financial reporting, investor requests and service provider oversight. Investors look for an experienced team and organized infrastructure to assure you have the ability to effectively grow and stay out of trouble.  
Tips for getting started:
Select the right mix of advisors to help you achieve your goals
A fund lawyer: An experienced attorney will advise you on the right fund structure for you and your investors, and then draft the fund's offering documents to establish the terms for your fund. You can also work with the attorney or your compliance officer to handle the registration filings.
Outsourced operations firms: Even if you hire a Chief Operations Officer, Chief Financial Officer or a Chief Compliance Officer, learning how firms handle outsourced operations, compliance, cybersecurity, technology and accounting can help you understand the support your internal team might need. Plus, you will know the resources available and those associated costs as you plan on strategically building your infrastructure.
Prime brokers and their capital introduction ("cap intro") team: The prime broker is the bank or investment house that will execute trades and perform other financial services on your behalf. Most have consultants or a cap intro group that can advise you on investor opportunities and possibly make introductions.
An independent third party administrator: The administration firm will be your official record-keeper, providing back-office accounting and financial reporting to support the audit and tax process along with your investor reporting throughout the year. Having an administrator that has an existing relationship with your audit/tax teams helps ensure a smooth process.
Independent audit firm: The auditor plays a crucial role in testing and reporting so investors have assurance that the annual financial statements are stated appropriately. Remember to check on the auditor's experience with funds similar to yours in size and strategy, plus the auditor's track record for quality and meeting deadlines.
Tax advisor: The fund, management company, general partner and principals will have tax filings. A tax advisor who knows the intricacies of the fund world can help you comply with state and federal tax requirements as well as investor expectations and deadlines.
Governance: As you set up your fund structure, talk to your attorney about the governance required for the fund, especially if it's chartered offshore. You might need a Board of Directors, including independent directors, for the fund.
Have the tools to promote yourself and your fund when raising capital
Marketing materials: A pitch book tells your fund's story. Some managers save costs by creating marketing materials in-house; however, it can be worthwhile to consult with marketing experts who know what the industry already sees or wants to see. Remember, you want to stand out in the crowd. Also, it's important to have your law firm or compliance officer review the marketing materials to make sure they meet regulatory guidelines.
Fundraising: An easy place to begin is marketing the fund to friends, family and your industry network to raise capital and ask for introductions. They know and trust you already, so their due diligence might be less scrutinizing than a family office or allocator. Cap intro teams and third-party marketing firms are also great resources as you prepare and set up meetings with investors. They will offer feedback on where they see you compared to the competition and how investors might respond to your marketing efforts.
Anticipate what future investors will want
Institutional expectations: If you are raising capital from family offices or institutional investors, they will expect you to have substantial resources dedicated to running the fund as well as an operational budget to ensure an alignment of interests. This means greater checks and balances, along with back-up people and systems. They will ask how many hats you and the other executives are wearing, because they want to know someone is watching critical business areas and protecting their assets.
Industry standards: When you look at due diligence questionnaires and talk to your industry advisors, you will notice best practices or certain standards that the industry expects as your fund grows. To start, in order to protect your investors' interests, you will need an operational infrastructure that avoids conflicts of interest, ensures appropriate checks and balances, meets regulatory deadlines and safeguards private data. Then you can build a plan to evolve from there. At any stage of your fund's lifecycle, you have advisors available to help.
If you have questions about starting or running a hedge fund, Weaver's experienced professionals are here to help. Contact us today.
© 2020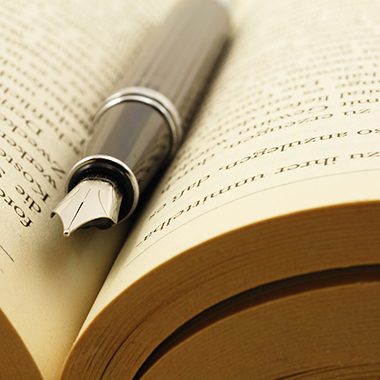 Investment Fund Best Practices, Part One
Identifying Advisors That Support You Throughout Your Fund Lifecycle…
Investment Fund Best Practices, Part Two
…