Key Points
Governance is the formal manner by which organizations make decisions.
The best-led organizations govern strategically, with shared values and missions.
A strategic governance framework can improve decision-making in times of crisis.
Making decisions strategically protects organizational health
On this episode of Weaver: Beyond the Numbers, host Shelby Skrhak talks with Adam Jones, strategic governance practice leader for Weaver and owner of Capitol Jones, LLC, to discuss the importance of strategic governance.

Governance refers to the intentional way an organization makes decisions. As such, the quality of governance can make a profound difference on an organization's performance.

"An organization with good strategic governance is learning about itself and applying those lessons," Jones said. "It is evolving as it goes through shared missions, values and decision making from the top to the bottom of the organization."

The best-led organizations often have shared values at the top and a clearly-defined mission that is shared among employees and leaders. Jones says strong governance structures make a difference in a crisis, even when organizations abandon traditional structure and make decisions on the fly.

"There are two ways you make bad decisions as a leader," Jones said. "One, you make decisions too rapidly without thinking of the consequences. The other is that you become paralyzed with fear, and you don't decide things fast enough."
In this podcast Jones mentions resources to help businesses through the recent pandemic. Visit Weaver's COVID-19 Resilience and Recovery Resource Center for up-to-date content on topics including organizational assessments, tax relief for businesses and individuals, IT and financial considerations, compliance and other legislative updates, and more.
Subscribe and listen to future episodes of Weaver: Beyond the Numbers on Apple Podcasts or Spotify.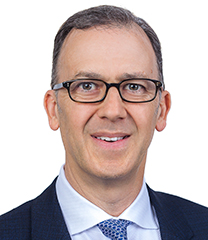 State Government Practice Leader
Adam Jones leads Weaver's state government practice. His practice areas include…
Executive Resource Center
Strategic governance provides a foundation for thoughtful and deliberate decision-making. Such a foundation helps an…