Thinking about Going Public? Differences in Accounting Standards for Private and Public Companies
Before you decide to pursue an Initial Public Offering (IPO), consider the differences in financial reporting required of public companies. Some of those differences are minor, but others could have a significant impact on your processes — and your costs.
This article presents many, but not all, of the accounting standards that may come into play as a private company goes public. If your company is considering going public, it's important to consult with an accounting professionals who can offer guidance on how these different standards may affect your situation.
What's Inside:
This article addresses:
The required effective (adoption) dates of certain accounting standards
Accounting alternatives and elections that are only available to private companies
Additional disclosures required of public business entities and SEC registrants
Why It Matters
The capital infusion a business can gain by going public also comes with new requirements, which will affect your accounting and operations departments. Before you decide whether or not to take that step, you should understand those requirements and their implications.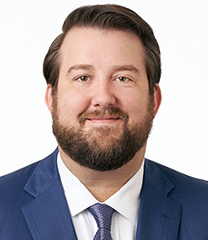 Partner, Assurance Services and Public Company Practice Leader
Phil Ilgenstein, CPA, has more than 15 years of experience providing audit and assurance services for a wide variety…