Financial services firms operate in complex, heavily regulated and rapidly evolving environments. Weaver's highly trained and dedicated Financial Services industry practice can help you meet these challenges and capitalize on opportunities. Our professionals have decades of experience and expertise in the intricacies of the regulatory and tax environment, the valuation of complex financial instruments and the challenges of maintaining strong accounting and investment controls.
Whether you are an alternative investment fund manager, an executive with a financial institution, a broker/dealer, a registered investment advisor or a real estate developer or operator, Weaver has assurance and tax professionals with the experience to help you address your company's most pressing concerns.
Weaver's Financial Services practice will customize our services to help you overcome your challenges and meet your long-term goals. Because knowledge is power, Weaver's services can help give you a competitive advantage in a crowded marketplace.
How can Weaver help you?
Our financial services includes: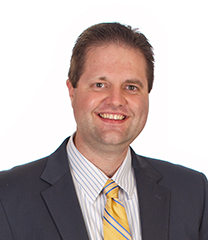 National Strategy Leader, Financial Services
Kevin Sanford, CPA, has more than two decades of experience in public accounting and currently serves as the national…