It's 2020, aka Weaver's 70th birthday!
Founded in 1950 as a single office in Fort Worth, Texas, and now with employees coast to coast and clients across the globe, we think that's a cause for celebration.
70 years in business! There's clearly something (maybe 70 somethings) special about Weaver.
While we could have listed "THE PEOPLE" 70 times or written 70 best guesses, instead, we asked THE PEOPLE themselves – our employees, clients and friends of the firm: What do you love about Weaver?
Here are 70 things they had to say:
The people at Weaver are the best!
Truly like an extended family.
Sense of community.
The feel of a small firm but with large firm resources.
Down-to-earth, genuinely nice people with strong roots in values and principles.
I've chosen to grow my career at Weaver because of the genuineness and kindness of the people. Work is work, and there are highs and lows of every job, but the people are what make it a career worth pursuing.
Friendly work environment.
Close-knit relationships.
Weaver goes beyond the four walls!
Support to manage my family, kids and job.
Weaver truly believes in helping employees succeed at work and in life.
They celebrate my victories, console me in times of hardship, and are ALWAYS there to support and encourage me both professionally and personally.
Flexibility and remote work opportunities.
Work-life balance.
Weaver cares!
Advocates for personal and professional growth and success.
Growth opportunities for people at all levels in all departments.
No one is trying to push their coworkers down because there is room for all of us to rise.
The people are bright, personable and committed to getting the job done but also to have fun along the way!
Ideas are actively encouraged and rewarded.
The challenge and learning opportunities.
Development of employees.
Investment in employees.
Great training system.
Encouragement to navigate the pace and direction of my own career.
The opportunity to explore our unique talents, interests and strengths.
Weaver truly appreciates all different types of contributions.
Diversity is welcomed and appreciated.
My awesome coworkers.
My best friends!
True teamwork environment.
Extremely resourceful, responsive, friendly, kind and flexible team members.
Everyone works together to achieve the best results.
Team camaraderie, collaboration and support.
The people are always willing to help.
Individuals treat each other with respect and kindness.
I love that Weaver treats their interns like part of the team.
Long-standing relationships inside and outside of the firm.
Lifelong friendships.
Quality clients!
Excellent, quality service.
Resources and ability to deliver quality work! 
Opportunity to do interesting work.
The diverse nature of our work.
The "extra mile" given by employees.
The opportunity to work closely with so many brilliant individuals.
We are grateful for their diligence, dedication, education and professionalism, but most of all, their team is more like family, and that truly resonates with us.
The culture!
Weaver pride.
Weaver's ethics.
Culture of accountability and trust.
The autonomy that Weaver provides its employees in their work.
Very supportive, entrepreneurial and highly motivating.
They give employees power to their voice.
My thoughts and opinions matter!
Recognition of hard work.
Strong core values that we live every day.
Each and every one of our eight core values.
Open door policy and availability of help when needed.
An approachable, creative leadership team.
Inclusivity.
Giving back through the Weaver Private Foundation.
Anything to do with food and snacks.
Weaver's fun committees.
Work hard, play hard mentality.
Programs that support you personally and professionally.
Busy season happy hours, awesome holiday parties and regular events.
Each and every one of our offices and employees.
Our dedicated founders.
70 years of rich Weaver history!
Happy 70th birthday, Weaver!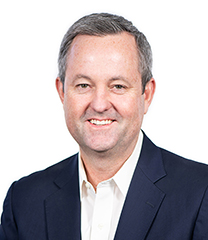 Chief Executive Officer and Managing Partner
John Mackel, CPA, has over 25 years of experience in public accounting and currently serves as Weaver's managing partner and…
This year Weaver celebrates 70 years in business. Founded in 1950, we opened as a single office in Fort Worth, Texas. Since then, we've spread our roots coast to coast, serving clients nationwide and even across the globe.