Location Cubed
Key Points:
Many companies now want employees back to working in offices
Some practices common during work-from-home, like Teams meetings, are still in use
Employees miss in-person collaboration when working remotely
At the beginning of the COVID-19 pandemic, many companies relied heavily on the work-from-home model and many were successful with it. But with lockdown restrictions lifted and fewer mask mandates, most companies want to see their workers in the office again. Weaver's Rob Nowak and Howard Altshuler discussed the matter on this episode of the podcast Location Cubed.
Nowak said companies that normally would be at ease with their employees working from home are dialing back with new in-office requirements. He stated that even a major Silicon Valley company, such as Apple, is requiring employees to come in to work in a hybrid approach. "We need to be collaborating more, we need to be working within our teams, and we're not confident that that's necessarily happening when folks are sitting in their living rooms and bedrooms working away," stated Nowak.
Another area of concern is the lack of workplace mentoring and experience for employees who began working at the height of the pandemic. According to Altshuler, in-person has some greater benefits that translate quicker and yield better results. He cited assisting an employee with troubleshooting. "If we had tried to do that over [Microsoft] Teams we'd have gotten there, but it definitely wouldn't have been as quick," said Altshuler.
However, one advantage of the work-from-home model that has changed is deciding how meetings move forward. Nowak said that companies are "picking and choosing" when they want to do in-person meetings based on their schedules. Altshuler said in-person meetings at restaurants or cafes add more time to someone's day due to the social aspect and general culture of patronizing an eatery for a meeting. He added that virtual meetings have a lot of benefits when it comes to time zones, and reducing meeting times. "When you're on Zoom or Teams you can kind of cut things off a little bit quicker so people are going to be more selective," said Altshuler.
Subscribe to the Location Cubed podcast on Apple Podcasts and Spotify for the next episode of this series.
Learn about upcoming real estate webinars and subscribe to Weaver's event invite list.
©2022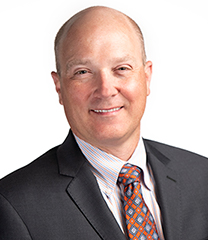 National Practice Leader, Tax Services
Rob Nowak, CPA, brings 25 years of public accounting experience, providing proactive tax…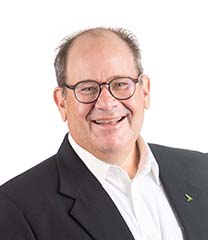 Partner-in-Charge, Real Estate and Construction Services
Howard Altshuler, CPA, brings more than 30 years of experience in audit and assurance, including more than two…