The best cybersecurity program powers your business with people, processes and technology all working together within a well-designed framework. Weaver's cybersecurity services will help you assess the current state of your security posture and work with you to define a path to achieve your desired goals. We will work with you to align strong cybersecurity practices with your organization's objectives. Your business will be more prepared, responsive and resilient in the face of these challenges.
Keeping your data and IT systems safe requires multiple layers of protection. Wherever you are in your cybersecurity journey, we will help you develop and maintain ongoing processes to assess risks, identify threats, deploy protections, monitor systems, and enable quick response and recovery.
CYBERSECURITY SERVICES
We assess environments, systems, and practices against a variety of technical and regulatory requirements, including PCI, NIST CSF, NIST 800-53, Red Flags, Sarbanes-Oxley, HIPAA, FDICIA and GLBA. We are well-versed in the standards and control frameworks used by leading organizations to manage compliance with these regulations, including:
National Institute of Standards and Technology (NIST)

NIST Cybersecurity Framework (CSF)
NIST 800-53

Control Objectives for Information Technologies (COBIT) 2019
Payment Card Industry Data Security Standard (PCI-DSS )
ISO 27001/27002
System and Organization Controls (SOC) 1, 2 and 3
23 NYCRR 500
Federal Financial Institutions Examination Council (FFIEC)
Health Insurance Portability and Accountability Act (HIPAA)
RISK MANAGEMENT
COMPLIANCE
OPERATIONS

Build/assess cybersecurity programs
Conduct cyber risk assessments
Framework assessment
Define strategic roadmaps
Evaluate KPIs for cybersecurity skills and tools

Measure your readiness for achieving compliance
Identify the current compliance state and goal
Outline a path towards goals
Verify to others
Communicate the competitive advantage
Develop a maintenance program and maturity plan

Vulnerability assessment
Penetration testing
Network services
Web applications
Wireless networks
Social engineering & security awareness
E-mail phishing
USB media drops/baiting
PCI

Related Articles
Podcast: COVID-19 Happened – Where Did Your Data Go?
As the world moves forward with what's likely to be a new normal in the wake of the COVID-19 pandemic, host Tyler Kern is joined by Weaver's Trip Hillman and Robert Neill to find out how this unprecedented period impacts data collection, security and analysis. Read More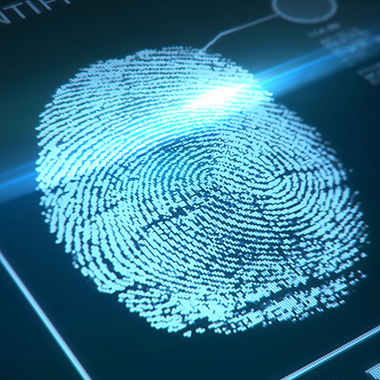 Armoring Your Data Against Cyber Crime
These days, we're all cyber — and we must all help keep our organizations' information safe. Staying safe requires more than changing your password every three months. Technology can help, of course, but your security will always rely heavily on people doing the right things. Read More
Read More Thought Leadership