Big data breaches continue to make the news, but how much risk does the average company face?
The global average cost of cyber crime increased by more than 50% from 2016 to 2018, which is a staggering reality. In spite of increases in global cybersecurity investments, experts estimate that 1 billion people fell prey to a security breach in 2017.

While you cannot completely guarantee your safety, you can take steps to avoid becoming a victim. You can also invest in early detection of breaches so that you can stop the theft of data as soon as possible. The best place to start is understanding where your strengths and weaknesses lie.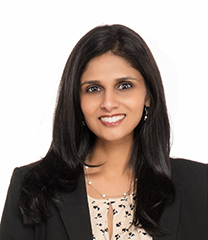 Partner-in-Charge, IT Advisory Services
Neha Patel, CPA, CISA, has 16 years of experience in public accounting and internal audits, with an emphasis on governance, risk…
Partner, IT Advisory Services
For more than 12 years, Brett Nabors, CISA, has assisted organizations as an internal auditor, external auditor, IT…