Join Weaver and HastonWilliams each Tuesday morning in October as we bring together industry leaders and subject matter experts to provide insight on accounting developments, economic challenges, compliance requirements and innovative practices in today's uncertain business environment.
Featuring 12 one-hour sessions over four weeks, our complimentary CPE series includes presentations from industry and business leaders ready to share knowledge and timely updates to help you improve your financial reporting and business operations.
Up to 12 hours of complimentary CPE are available. Register for one session, all twelve or something in between!
Real Estate Breakout: Retail Real Estate Reimagined

Retail real estate continues its pivot in response to rapid market changes. The sector outlook is at best uncertain. Retail lease payment defaults due to tenant financial challenges are at the highest rates in decades—leaving landlords with little recourse against non-paying tenants. COVID further accelerated the shift to online retail, reducing demand for physical retail space. Prior to COVID, retail property owners responded to the pressure on brick-and-mortar retail by securing "experiential" tenants where the draw for an in-person consumer shopping visit provided some protection against online competition. Experiential businesses remain those most disrupted by the pandemic. In this webinar, our panel of industry leaders will address the current state of retail real estate and reimagine its future.

Key topics include:
Factors driving retail owners, managers and tenants to pivot
Attracting consumers back to traditional retail tenants
Imagining the face of tomorrow's retail experience
Panelists:
Moderated by Weaver's Rob Nowak, Partner, Tax Services.
---
This webinar is for all levels of business professionals, accountants and CFOs. Please note that CPE credit is not awarded for recorded webinars. Keep an eye on our events page, or sign up to receive invites for future webinars.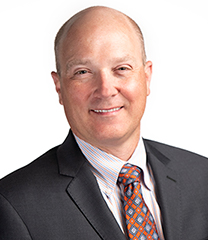 Partner, Tax Services
Rob Nowak, CPA, brings 25 years of public accounting experience, providing proactive tax…