When The Institute of Internal Auditors released their OnRisk report and identified the top 11 likely to impact organizations in 2020, they could not have predicted that a pandemic would end up posing the greatest risk. Although they could not predict the future, they outlined some risks that we believe are more important than ever for businesses to understand, especially when many organizations are operating with less staff, such as:
Business continuity/crisis response: How will you prepare, react, respond and recover from a crisis? What steps are you taking to manage cash flows and daily operations during a pandemic?
Regulatory Change: What challenges can you expect to face in a rapidly changing and sometimes volatile regulatory environment?
Data and new technology: How effectively can organizations deploy and manage new technology to meet new demands?
Data Protection: With the nature of remote working and telemedicine, how can organizations plan around increased data dispersion while remaining compliant?
Facility Readiness and Resiliency in the New Normal

Join us for a live panel discussion breaking down real life examples of the challenges that organizations face right now as they get ready and respond to serving client needs in the "new normal." You will also gain valuable insights into how organizations are operating through the pandemic and how these changes might continue in the future.
Learning Objectives:
Discover COVID-19's prospective impact on facilities from a practice management perspective
Learn how business continuity plans helped businesses through a crisis and understand how to adapt these plans for the future
Discuss real life examples on how to optimize cash flow and restructure operations to manage the facility through existing conditions and to prepare for future demand
Speakers:
---
This webinar is for all levels of business professionals, accountants and CFOs. Please note that CPE credit is not awarded for recorded webinars. Keep an eye on our events page, or sign up to receive invites for future webinars.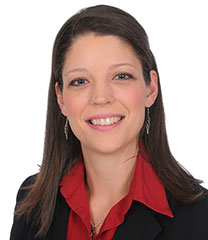 Partner-in-Charge, Health Care Services
For nearly 10 years, Anna Stevens, CPA, CHFP, has provided accounting services to health care…