Staying abreast of sales tax regulations applicable to manufacturing businesses can be taxing to say the least. In fact, financial leaders often cite this as one of their biggest challenges. From understanding available manufacturing exemptions to maximizing the sales tax recovery process, keeping up with the various sales tax regulations applicable to this industry is a priority.
Minimizing Sales Tax Liabilities for Manufacturers
Start 2021 with fresh ideas and a clear perspective around sales tax exemptions and recovery options for manufacturers. Weaver's state and local tax team will share the latest insights on sales tax requirements and practical advice for manufacturers looking to minimizing their sales tax liability.
During this discussion, our tax professionals, Blake Fuqua and Shane Stewart, will cover:
Equipment and services subject to sales tax
Exemptions available to manufacturers, including those commonly missed
Manufacturing exemptions available to "non-traditional" manufacturing businesses
Resources to assist with the sales tax recovery process
Featured Speakers:
---
This webinar is for all levels of business professionals, accountants and CFOs. Please note that CPE credit is not awarded for recorded webinars. Keep an eye on our events page, or sign up to receive invites for future webinars.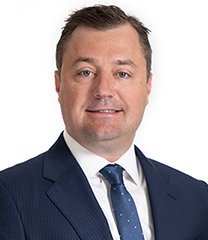 Partner-in-Charge, State and Local Tax Services
Shane Stewart, CPA, has more than 15 years of experience in state and local tax matters, including former…