Stabilized Nurse Mix and Cost Will Permanently Affect Profit Margins
Hospitals have typically met nursing needs using a mix of full time (FT), "pro re nata" (PRN), and contract labor (agency) personnel. However, recent nurse labor shortages have skewed the normal percentage mix towards agency, resulting in increased average hourly unit costs. At the same time, wages across all nurse cohorts have increased due to cost-push and demand-pull inflation for such valuable services. Hospitals have been working diligently to reset the mix and wages back to pre-pandemic levels. But the pace and cost structure of the mix re-adjustment may permanently impact total nurse spend and, thus, long-term financial performance.
What They are Saying
"I think the way we look at it is, obviously, we went through a once-in-lifetime issue with nursing costs. The costs rose very significantly. And I think to get back to normal, we basically use three pools of nurses, full time, PRNs, and agency nurses. Historically, what you've seen is direct RN nursing hours for full time was about 70%, for PRN was about 15% and agency made up the difference. We are now investing in the future and getting back to that full time percentage of 66% to 70%."
Martin Jackson, Executive VP and CFO, Select Medical Corporation, 3rd quarter 2022 transcript
By the Numbers – Nurse Staffing Pool Hypothetical Example
The following chart illustrates the impact of a shifting nursing staff mix and cost structure.
Hourly rate for full-time and agency "pre-pandemic" and "current state" based on Kaufman Hall analysis.
Based on Weaver estimates.
Pre-Pandemic Levels: Before the pandemic, the hypothetical hospital above aimed for 70% of nursing hours in the full time pool. Majority full time nursing staff allows for continuity, training, and less volatility with scheduling and backfill. Agency was used as often as PRN. All else equal, the steady state nursing pool model was a durable part of the hospital business, and its execution and implementation served as a key dynamic in stable hospital profit margins over time.
Current State: The fallout of the pandemic and its aftermath has yielded a drastically altered nurse mix at higher costs across all cohorts. Responding to financial opportunities, many nurses left full-time work and entered the travel/agency category. Hourly rates across all cohorts increased dramatically (e.g. agency hourly rates increasing from $64 to $132). Generally, lower profit margins resulted in hospitals across the country, and, without future actions to mitigate damages, the financial outlook for many hospitals is endangered.
Target State: Hospital management must pull every available lever to recast the nursing pools back as close as possible to the steady state by increasing the number of full-time staff and shifting away from the agency pool category. The "critical path" for hosptial profitabily is to achieve the highest full time mix at the lowest possible cost. Achieving these two goals simultaneously for full-time nurses will be tricky. Overall costs will still stay higher than pre-pandemic levels.
Nurse Supply Challenges
800,000 RNs and 184,000 LPNs/LVNs indicate they are likely to leave nursing by 2027. That is equivalent to roughly 20% of the total licensed RN and LPN/LVN workforces in the U.S., respectively.
The median age of RNs was 46 in 2022, falling from a median age of 52 in 2020. The median age decline was associated with the loss of over 200,000 experienced RNs to the workforce.
The median age of LPN/LVNs was 47 in 2022, falling from a median age of 53 in 2020. The median age decline was associated with the loss of over 600,000 experienced LPN/LVNs to the workforce.
Why It Matters
Raising full-time hourly rates and benefits will be essential to returning to the target nursing pool state. In addition to traditional hourly salary and benefits, management is currently using supplementary compensation tactics such as shift bonuses, sign-on bonuses and retention bonuses to reduce the agency percentage and increase the full-time nursing percentage.
Hospital management should be prudent in regulating and managing the speed and degree to which a hospital reverts to target state. Adjusting full-time salaries and benefits too high and too fast will lead to a permanent diminution of hospital profitability. Temporary bonuses may be interpreted by full-time nursing staff as permanent and employee dissatisfaction would be likely to increase if the bonuses were not continued.
Productivity, including scheduling tools, will be important in meeting nursing needs. There is a significant rise in the desire for part-time and flexible work. Employer flexibility is very important to nurses as they think about their future. Innovative solutions include school affiliations, residency relationships, and collaboration with nurse training programs.
Health Care Valuation Takeaways
In the short term, a hospital's agency costs will decrease as new incentives recruit nurses to work full-time. However, hospitals are entering a crucial period with conflicting goals: they must change the nursing mix to the target state without permanently affecting labor costs by making full-time salaries too high.
Managing this "critical path" will continue to be difficult because nurse shortages are expected to continue. Additionally, nursing staff may perceive temporary compensation methodologies like shift, sign-on, or retention bonuses as permanent compensation, making these short-term solutions difficult to phase out.
During this unusual time, the valuator should investigate management's plan to shift the nursing mix and salaries to their target state. The valuator should understand how this plan impacts long-term profit margins to properly understand the outlook for the future.
If the "critical path" is managed correctly, nursing costs can be mitigated over time without permanently diminishing hospital profitability and valuation.
For information about the effects of staffing on hospital valuations, contact us. We are here to help.
©2023
---
This is one in a series of related health care valuation posts: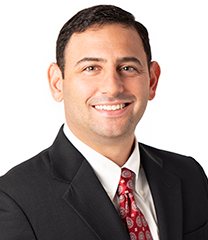 Partner, Health Care Valuation Services
Corey Palasota, CFA, has more than 15 years of experience in…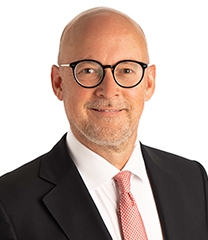 Managing Director, Health Care Valuation Services
Elliott Jeter, CFA, CPA, ABV, is a managing director in Weaver's valuation practice. For nearly two decades, he…