Taking a close look at your team's collective Knowledge, Skill and Abilities (KSA) can align your talent to organizational needs.
Organizations are most effective when the right people in the right positions are performing well. Ideally, your most talented people are assigned the most critical jobs. These concepts are straightforward… but implementing them often proves difficult.
Job descriptions and responsibilities change and don't always keep up with the goals that leadership wants to accomplish. People evolve and desire new challenges but find themselves frustrated by the lack of opportunities. Perhaps a facet of your business experiences dramatic growth and you need to re-allocate your resources to meet new demands. Or maybe you can't find the right people, or worse, keep hiring the wrong ones. When disruption hits and your margin for error shrinks, talent deficits can impinge on your ability to get back on track.
What's the Difference Between K and S and A?
Although the terms can seem interchangeable, the meanings are distinct. Knowledge is the inherent understanding of a subject, reflected by attainment of a degree or certification. Skill is proficiency at a craft, gained through training and experience (coding, bookkeeping, piloting aircraft) and Abilities are the innate traits that differentiate performance: capacity to organize, analyze, calculate, speak in public, remain calm, lead others, etc. 
Engaging in a focused review of your team's collective Knowledge, Skill and Abilities (KSA) can align your talent to organizational needs. The original use of KSA comes from human resources. Job seekers would draft a KSA statement for review by a hiring manager to determine best fit for a position. But you can turn the original concept on its head and evaluate the KSA for employees who are already filling the positions in your organization. Creating a KSA Matrix can align job descriptions, assign responsibilities, identify coaching and training needs, allocate resources more effectively and inform your future recruitment and hiring practices.
Here are some pertinent questions to ask about each position across your organization:
Does a job description exist for each position? Is it accurate?
Do the responsibilities assigned to the position meet the current needs of the organization? Have those responsibilities been communicated to the employee?
Has the employee's performance been evaluated?
Do employee evaluations provide useful information?
What degrees, certifications and training are required for the position (knowledge)?
What are the different aspects of the job and how proficient is the employee at those aspects (skills)?
How well does the employee perform the job relative to others (ability)?
What continuing professional education and training has the employee completed?
How are positions compensated? How does that compare to the market?
How many vacancies exists across the organization? Is there a pattern to the vacancies?
Collecting this information can be dangerous: when an organization starts to pull personnel files, review evaluations and interview employees about their positions, people (rightfully) get nervous. Leadership needs to communicate the scope and purpose of a KSA assessment clearly and in advance.
As we review the questions above, it's obvious that a KSA will produce an overwhelming amount of information. Creating a KSA Matrix to compare each position with specific requirements can cut the data down to size and produce a visual depiction of where talent and process gaps exist in an organization. The table below is an example of a KSA Matrix created for a large IT department. It includes both quantitative (longevity, salary, title) information and a qualitative assessment of desired skills (the grey columns, using a red/yellow/green scale to determine proficiency level):
Expanding the matrix across every position in the department gives management a quick view of where talent is concentrated (the organization has competent IT security personnel), where gaps exists (the organization lacks depth in database administration), where process is lacking (most job descriptions do not match the current job responsibilities) and helps facilitate internal conversations about how staff should be allocated, what training deficits might exist and the strengths and weaknesses of current recruiting efforts.
The best outcomes produced by a KSA result in people being placed in positions where they can succeed, preferably concentrating talent in areas that are most important to organizational goals. Even without engaging in a full-blown KSA process, leadership can benefit by periodically having open discussions about the questions posed above. Often, they reveal weaknesses that may not have presented themselves in the grind of daily operations.
If your organization would like to take a deeper dive into how best to allocate and deploy your talent, Weaver would love to help you. Our Risk Advisory Services team brings the tools, experience and the ability to facilitate tough conversations to bear on your efforts to improve. We want to help set your people up for success.
© 2020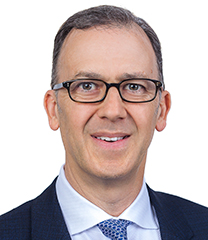 State Government Practice Leader
Adam Jones leads Weaver's state government practice. His practice areas include…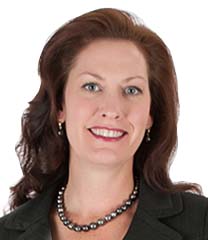 National Strategy Leader, Large Market and Public Entities
Alyssa Martin, CPA, leads the firm's national strategy for…
Webinar Learning Opportunities
Weaver makes it easy to connect and continue learning by hosting live and recorded webinars. Join our professionals virtually as we discuss topics such as CARES Act tax provisions, setting people up for success, managing cash flow, valuing your business and economic nexus standards.
View Upcoming Events