What's Inside
This is one part of a series designed to help organizations identify risks and improve internal controls over financial reporting. Click here to access the rest of the series, including a set of five downloadable tools organizations can use to help assess their own controls.
Chapter 5, Financial Close and Reporting, describes the processes, risks and recommended controls required to maintain complete and accurate financial documentation.
Key Points
Financial Close and Reporting includes the processes required to produce complete and accurate financial documentation, including regulatory filings. Key processes include:
General accounting close
Financial statement preparation
Disclosures and notes, if any
Regulatory reporting, where applicable
Chapter 5 includes an overview of these financial reporting functions, descriptions of processes and subprocesses, descriptions of internal controls that organizations can leverage to manage risks, and a table describing key risks and controls for each process and subprocess.
In addition, this chapter includes a downloadable, customizable risk–control matrix with a detailed list of risk considerations by process, with suggested controls to address each one.
Why It Matters
Whatever the size or complexity of your organization, implementing the right controls over sales to collection processes lays the foundation for a well-controlled financial reporting environment. This guide gives you tools to begin assessing and improving your own organization's controls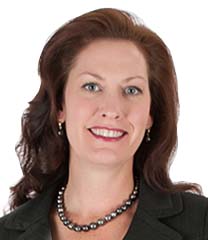 National Strategy Leader, Large Market and Public Entities
Alyssa Martin, CPA, leads the firm's national strategy for…
Partner-in-Charge, Manufacturing, Distribution and Retail Services
Jody Allred, CPA, CISA, CGMA, has more than 20 years of experience in public accounting, a deep background in both…