Financial institutions, lenders and other companies in banking services face significant public and regulatory pressures. Their customers expect a high degree of integrity and dedication to managing risk. As banks grow to $1 billion in assets, audit requirements increase and must consider the effectiveness of internal controls over financial reporting. There are cybersecurity concerns that threaten the privacy and data protection of financial institutions and their customers. As financial institutions expand with more ATMs and services nationwide, they need to manage those tax obligations to benefit from different state or property tax laws. Then with banks entering the world of digital assets, there are more controls, risks and technology assessments to consider.
As financial institutions and other companies in banking services look for ways to mitigate risks, maximize savings and comply with regulations, Weaver clients know where they can turn for help. With a team that has served financial institutions for over 25 years, Weaver understands what it takes to be compliant, maintain public trust and maintain efficient internal controls.
Weaver understands the practical, day-to-day realities involved in managing banks, credit unions, mortgage companies, finance companies, non-bank lenders and collection agencies. Clients rely on our in-depth industry knowledge and broad skills that extend beyond financial statement audits and tax compliance, ranging from risk assessment, internal audit and IT audit and security assessment services to the more specialized requirements of SOX, FDICIA and other regulatory requirements.
How we support Financial Institutions and Banking Services companies:
Risk Advisory Services | IT Advisory Services | Valuation and Transaction Advisory Services | Forensics and Litigation Support Services | Assurance Services | Tax Compliance and Planning Services
---
Risk Advisory Services
IT Advisory Services
Valuation and Transaction Advisory Services
Forensics and Litigation Support Services
Assurance Services
Tax Compliance and Planning Services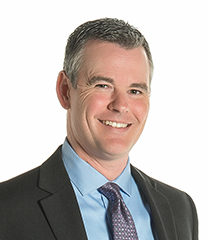 Partner-in-Charge, Financial Institutions Services
Partner, Risk Advisory Services
Bruce Zaret, CPA, has more than 25 years of experience in public accounting, including former Big Four experience. Bruce…