In exploring ways to reduce the impact of carbon emissions, innovators are creating new technologies called Carbon Capture and Storage, or CCS. CCS captures carbon, compresses and transports it to a storage site, such as depleted oil or natural gas reservoirs. These technologies are still in their early stages, but are expected to gain traction as one tool for reducing carbon in the atmosphere.
As some utilities and states implement decarbonization requirements, companies who take advantage of CCS may retain their ability to keep operating coal or gas plants. In addition, there is an IRS performance-based tax credit, known as 45Q, that offers tax liability offsets for captured carbon dioxide.
In this early stage of industry development, CCS raises complex tax and operational questions for companies, in addition to the technical challenges. Weaver has supported the energy industry through previous transitions and regulatory upheavals, giving us the perspective to help you find your way through CCS. Call us; we are here to help.
Our diverse industry practices and service offerings come together to serve Weaver clients with deep industry experience, offering valuable insight into forces driving the energy transition, its challenges and opportunities.
Key services and areas of focus include:
CCS project planning and implementation assistance
Consulting related to obtaining the 45Q tax credit
Assistance with post-operational monitoring
How can Weaver help you?
Corporate relocation services
Federal Tax Services and Strategic Planning
Business tax services
Tax M&A and due diligence
R&D tax credits
Federal and state tax credit reviews (renewable)
Assurance and Advisory Services
Digital oilfield process automation and data analytics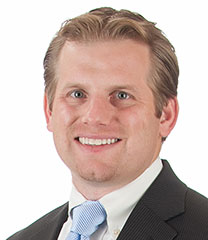 Partner-in-Charge, Energy Services
Matt Federle, CPA, has more than 19 years of public accounting and consulting experience in both the Dallas and…