Weaver's renewable energy services practice specializes in performing professional services for companies throughout the energy industry. The firm has more than 25 years of experience assisting clients with accounting needs, including financial statement audits, tax consulting and other advisory services. Weaver's knowledge and experience within the industry translates into the delivery of quality, top-notch service to energy clients across the U.S. and internationally. We understand regulatory and market complexities that renewable energy companies face, and Weaver has a long-standing history of providing services and delivering solutions to address our clients' specific needs.
Our clients include renewable power generators, retail energy providers (REPs), solar and wind manufacturers, pipelines and terminals, biodiesel and ethanol producers, and independent and refinery laboratories.
Renewable Energy Services:
Financial statement audits, reviews and compilations
Renewable energy program audits and attestations for renewable power providers, including verification audits for Green-e products registered with the Center for Resource Solutions
Agreed-upon procedures for contract and regulatory compliance
Accounting and advisory services, including valuation services, due diligence and transaction advisory services
Renewable energy grant program attestations and certifications (federal and state)
Audits of independent and refinery laboratories
Environmental compliance and other advisory services
Federal and State Excise Tax Services
Weaver can prepare or provide assistance to renewable energy companies with all of its federal and state excise tax registrations and compliance. We have a dedicated and experienced team that can assist new companies with the filing of the initial federal tax form 637 and the state equivalent. In addition, if a company is entering a new line of business, Weaver can review the current registrations and determine whether the company is in compliance. Once a company is registered, we can provide support for the monthly or quarterly compliance filings.
Strategic Tax Planning Services
Our tax team focuses on helping our renewable energy and power generation clients evaluate and take advantage of strategic federal and state tax credit opportunities. The end goal is to help identify and implement tax savings strategies to achieve maximum benefit for our clients. Our services include:
Tax credit comparison and optimization
Federal production tax credit calculation
State and local tax incentives
Leveraged structure analysis
Feeder funds structuring and qualifications for incentives
Energy Compliance Services
Weaver's Energy Compliance Services practice is dedicated to helping businesses navigate compliance with evolving regulations. Transportation fuel regulations governed by the U.S. Environmental Protection Agency (EPA), Environment Canada and various state agencies are substantial areas of focus for our practice.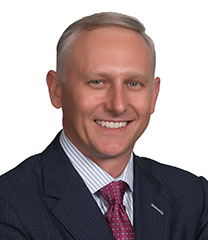 Partner-in-Charge, Energy Compliance Services
Wade Watson, CPA, CFE, has more than 20 years of experience in public accounting, including former…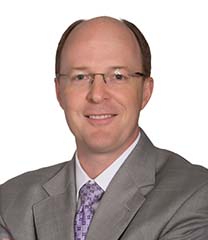 Partner-in-Charge, South Texas Assurance Services
Colby Warr, CPA, has more than 18 years of public accounting experience, including nine years of Big Four experience. Colby'…