Weaver On-Chain Series
Key Points
Bitcoin is a monetary good that stores value due to energy and scarcity
Bitcoin could enable more dynamic macroeconomic and monetary policy
Other blockchain and digital asset ecosystems are much different than bitcoin
Bitcoin is considered its own standalone asset class because features set it apart from others. Answering those benefits and more is Lee Bratcher, founder and president of Texas Blockchain Council (TBC), on this episode of Weaver's On-Chain podcast episode with host Tim Savage.
Lee's interest in blockchain peaked about six years ago while researching property rights as an academic. Since then, he has been actively working with Texas legislators to advocate for beneficial blockchain policy and business development through the TBC.
Tim and Lee focus on the importance of blockchain technology solving consensus and double-spend issues that arise from decentralized network environments and how bitcoin was created to be a monetary good. With a inherently scarce denomination of 21 million bitcoins, the bitcoin network offers perfect scarcity as a digital monetary asset. It is further secured and given value through the conversion of energy through the bitcoin mining process, as miners consume energy to solve complex cryptographic puzzles to mint blocks on the proof of work blockchain network.
The conversation shifts focus to the ethereum 2.0 network as they discuss proof of work vs. proof of stake algorithms and turing-complete vs. slower moving architecture in monetary and blockchain computing systems. Are bitcoin and ethereum comparable, or are these really fundamentally different systems with different purposes?
Subscribe and listen to future episodes of Weaver: Beyond the Numbers on Apple Podcasts or Spotify.
© 2022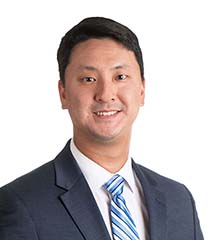 Partner, Tax Services
Tim Savage, CPA, provides tax compliance and consulting services for…
With cryptocurrencies becoming more mainstream, Weaver is consistently asked to decrypt what crypto means for individuals and…