Weaver On-Chain Series
Key Points:
Application of blockchain technology in the accounting and finance space.
The potential of operating in a decentralized environment.
Balancing regulation for consumer protection while not overburdening the industry
In this exciting debut episode of Weaver On-Chain, host Tim Savage, CPA, Blockchain & Digital Assets, Tax Services, welcomes world-renowned expert Dr. Sean Stein Smith DBA, CPA, as his inaugural guest on a podcast dedicated to the exciting world of cryptocurrency and the blockchain industry.
Sean holds many titles including Assistant Professor at City University of New York - Lehman College in New York, Advisory Board Member for both The Wall Street Block Chain Alliance and Gilded, and Strategic Advisor to the Central Bank Digital Currency Think Tank. His award-winning research is recognized throughout the world, and he regularly appears as a guest author for popular media outlets such as Forbes and Accounting Today.
Tim and Sean walk through the various implications of blockchain technology, initially exploring basic functionality and what it would look like to live in a world that operates in a functional decentralized computing environment. They touch on bitcoin and how the invention of a decentralized currency system is scaling globally at an exponential rate. They also discuss the current impact of cryptoassets in the accounting and tax space.
"As there are more enterprise-level applications, whether DeFi, NFTs, or cryptoasset payments, that's where our expertise and economic value can be most put forward – to help individuals, entrepreneurs, and institutional clients have a good handle on these trends and how they impact them." Sean noted.
Tune in to hear this exciting conversation for experts and beginners alike as Tim and Sean discuss the many facets of blockchain technology.
Subscribe and listen to future episodes of Weaver: Beyond the Numbers on Apple Podcasts or Spotify.
© 2022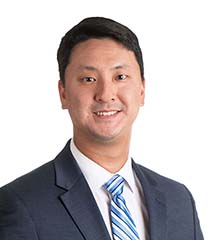 Partner, Tax Services
Tim Savage, CPA, provides tax compliance and consulting services for…
With cryptocurrencies becoming more mainstream, Weaver is consistently asked to decrypt what crypto means for individuals and…