Howard Altshuler, Weaver Partner-in-Charge, Real Estate Services and Rob Nowak, Weaver Partner, Tax Services are back with another episode of Weaver: Beyond the Numbers, Real Estate Edition.
On this episode, the hosts tackled a tough topic – how does the COVID-19 pandemic end, and what will that "end" actually look like?
"I think there are going to be a lot of events that are going to have to come to fruition in order for things to come back to normal," Altshuler said. "I think a lot of people are betting on a vaccine as one thing. I think seeing people continue to have healthy habits in terms of masking up, washing hands and staying home when you're sick … [are] going to be important."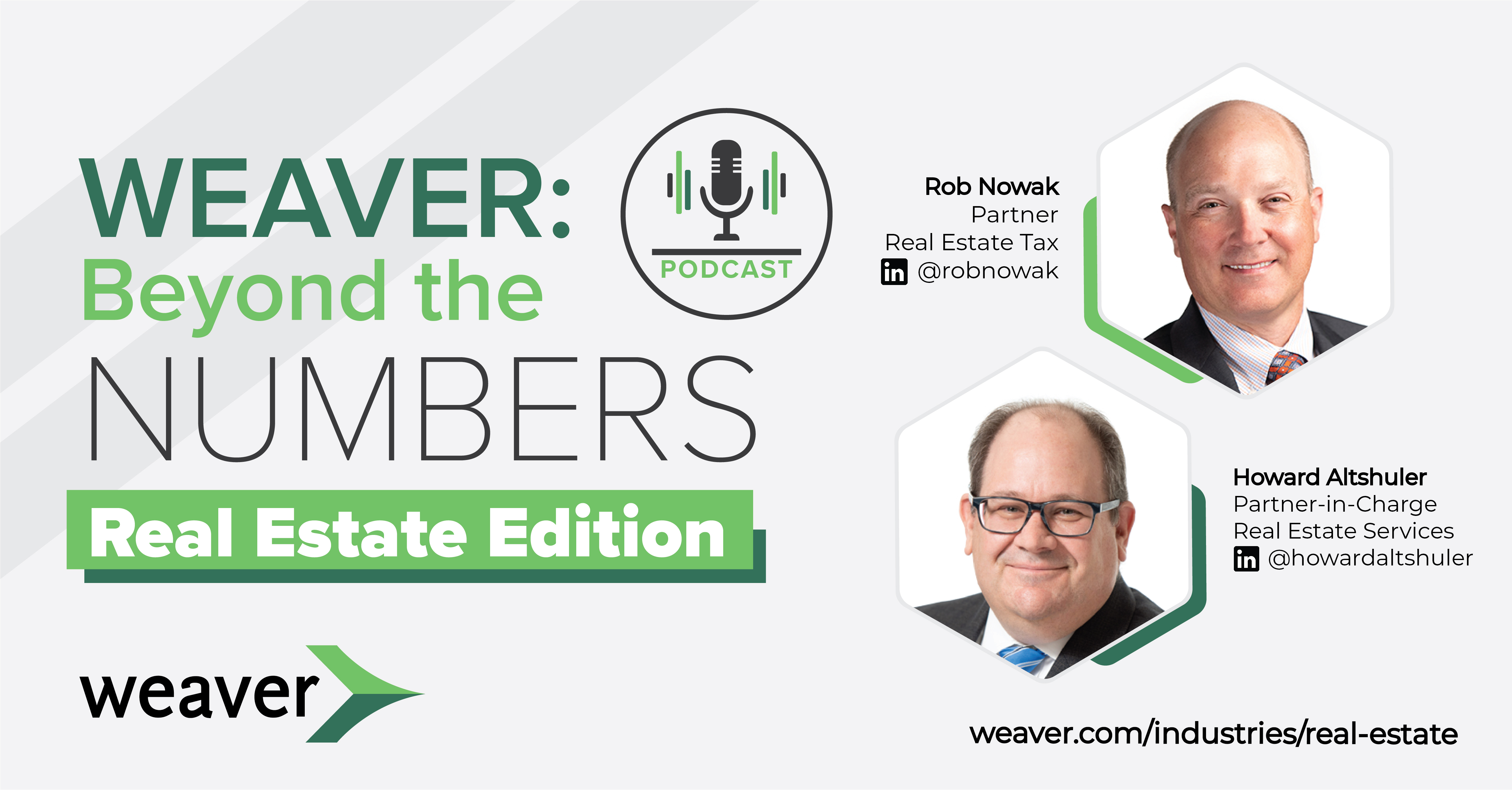 Another aspect the two agreed on is that spaces will need to be made safer for people and more tailored to the precautions that will help keep people safe, particularly in the absence of a vaccine for COVID-19.
To take that idea a step further, the two proposed a key question: why, in a world where building certifications surrounding sustainability and more are common, could there not be a certification that designates buildings as environmentally sound in terms of air filtration, life safety systems, and more?
Subscribe and listen to future episodes of Weaver: Beyond the Numbers on Apple Podcasts or Spotify. Learn about upcoming real estate webinars at weaver.com and subscribe to Weaver's event invite list.
© 2020
Partner-in-Charge, Real Estate Services
Howard Altshuler, CPA, brings more than 30 years of experience in audit and assurance, including more than two…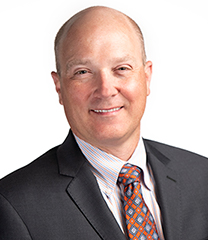 Partner, Tax Services
Rob Nowak, CPA, brings 25 years of public accounting experience, providing proactive tax…