Key Points:
Workers will return to the office post-pandemic.
Work-from-home will remain, but is not as important as once thought.
Alternative real estate investment opportunities include self-storage and cold storage.
On this episode of Weaver: Beyond the Numbers Real Estate Edition, host Rob Nowak, Real Estate Industry Tax Partner, talked with Howard Altshuler, Partner-In-Charge of Real Estate Services, about their love of real estate, alternative real estate and how the future of the office is…the office.
Earlier in the week, Altshuler was on a webinar that Weaver co-hosted titled, "A Look At Real Estate Investing Today" and moderated by Weaver's Sindhu Rajesh, Partner, Alternative Investment Industry Co-Leader.
"One of the things that came up in the discussion was alternative investment classes," Altshuler said. "Normally, when we think about investing in real estate, most people stick with the four primary classes: industrial, office, retail, multi-family. But, there's so much more out there."
New areas are becoming attractive, and investors are looking at different things and may be chasing better returns. The alternative real estate investments discussed included life sciences hubs, cold storage, self-storage, single-family rental and data centers.
Others that were briefly discussed were doctor's offices, ambulatory and surgery, and even rehab centers.
While there is a lot of other real estate to consider from an investor standpoint, another aspect to shed light on is the future of the office. The pandemic has shifted thinking about office space with more work-from-home options, but the office isn't going away.
Altshuler added, "We all came to the same conclusion that the office isn't going anywhere. Work-from-home is real, but, at the same time, it's not as big as everybody thought."
Subscribe to the Beyond the Numbers podcast on Apple Podcasts and Spotify for the next episode of this series.
Learn about upcoming real estate webinars and subscribe to Weaver's event invite list.
©2021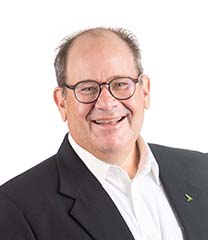 Partner-in-Charge, Real Estate and Construction Services
Howard Altshuler, CPA, brings more than 30 years of experience in audit and assurance, including more than two…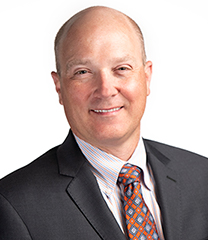 National Practice Leader, Tax Services
Rob Nowak, CPA, brings 25 years of public accounting experience, providing proactive tax…