The Business of Government
The Provider Relief Fund (PRF) created a necessary cash infusion for health care providers during the pandemic. The pandemic required unprecedented government action to the tune of more than $19 billion distributed through the program. Now that the storm of COVID is behind us, the true story of PRF is around its success compared to mandated compliance requirements.
Key Points:
The after effects of reporting and compliance requirements in some instances left more questions than answers.
First time recipients have governmental compliance requirements and access to limited resources to get questions answered.
It is a priority to help health care clients manage their provider relief fund reporting challenges
Much-needed funding got into the hands of people who needed it. However, for many, this was their first experience dealing with a government-funded program. Understanding the requirements, from submission to reporting, may have been more complicated for even the most experienced—never mind the first-timer.
Weaver Beyond the Numbers: The Business of Government host Adam Jones, Weaver's State Government Practice Leader, spoke with Weaver's Health Care Services Partner-in-Charge, Anna Stevens, on the compliance challenges with PRF reporting. As Jones and Stevens see it, the problem is when the government follows a standard path and procedure for compliance and applies it to any situation; that can create confusion and problems.
"People that are receiving government funding or participating in federal programs on the regular have full departments that make sure their entities are complying with these requirements," Stevens said. "But you have a one-physician practice now subject to these requirements; they certainly don't have the staff to answer some of these requirements. What do you do?"
Subscribe and listen to future episodes of Weaver: Beyond the Numbers, The Business of Government on Apple Podcasts or Spotify.
© 2023
Partner-in-Charge, Health Care Services
For more than 10 years, Anna Stevens, CPA, CHFP, has provided accounting services to …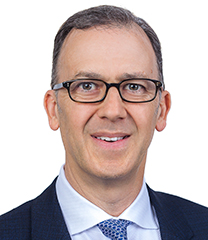 State Government Practice Leader
Adam Jones leads Weaver's state government practice. His practice areas include…