Location Cubed
Key Points:
Apartment conversions to luxury condos are a rising trend in NYC
People want to live in big cities to experience the energy
On the development side, a lot of office tower construction is happening in NYC
Weaver's bad boys of Tax Services, Rob Nowak and Howard Altshuler, are back with more real estate insights. And guess who just got back from a trip to the Big Apple? Yup, Altshuler, that traveling rascal, returned from a trip to NYC and Weaver's new Times Square location, and he had plenty to report to Nowak.
The Big Apple is back, Altshuler is pleased to say. "As everyone is probably aware, we merged with a firm in New York in April of 2022 as we continue expanding our footprint there, meeting people, and creating what I like to call Weaver brand ambassadors."
Weaver's expanded presence in New York means increased awareness of their advisory services for clients in the area. Altshuler says, "The folks in New York are reaching out and working with the advisory teams in Texas, California, and other locations to provide advisory services to clients and people in New York that wouldn't have been on our radar in the past."
Altshuler notes that, unlike trips to NYC during the pandemic, people are out and about and restaurants are crowded. "I can feel the city's pulse, whereas the last few times I've gone, I didn't have that feeling."
City life isn't the only thing returning to more normal conditions in NYC. Altshuler says that's also reflected in the real estate market. "It seemed like I was going underneath a construction scaffold everywhere I walked. A lot of development is happening, and many redevelopments are going on." But this good news comes with a caveat. While areas like Grand Central Station were bustling with real estate activity, Altshuler says other regions, like the garment district and neighborhoods without a significant transportation hub and few residential buildings, didn't appear to have as much activity.
Listener, be warned. If you tune in with an appetite, Altshuler satisfied Nowak's cravings for New York City cuisine by describing the various restaurants and eateries he managed to fit into his visit.
Subscribe to the Location Cubed podcast on Apple Podcasts and Spotify for the next episode of this series.
Learn about upcoming real estate webinars and subscribe to Weaver's event invite list.
©2022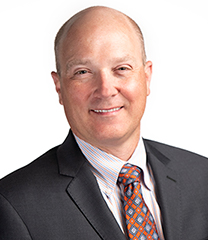 Partner, Tax Services
Rob Nowak, CPA, brings 25 years of public accounting experience, providing proactive tax…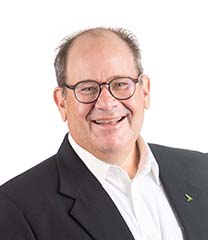 Partner-in-Charge, Real Estate and Construction Services
Howard Altshuler, CPA, brings more than 30 years of experience in audit and assurance, including more than two…