"The real estate industry recognizes it's responsibility to lead the way in times of uncertainty. Whether it's the pandemic or any other issue we face." - Rob Nowak
On this episode of Weaver Beyond the Numbers, Real Estate edition, Weaver's Howard Altshuler and Rob Nowak continue to explore the latest trends in the real estate industry, offering unmatched insight into where the industry could be headed specifically for retail properties.
The resiliency of the real estate industry post-9/11 might be an indicator that real estate leads the way in times of uncertainty whether a pandemic or not. The country came together as one in the wake of that indescribable day and then real estate moved forward with rebuilding.
Just as real estate rebounded in the past, there is the same opportunity today post-pandemic. Altshuler comments "There will be opportunities for people to do things differently. One of those areas we've been hearing a lot about in the past is adaptive reuse which refers to the use of older or unoccupied buildings for new purposes." This could be especially relevant in retail, where retailers will, at the very least, need to adapt and grow to meet the demands of a changing society.
Additionally, this raises the question of motivations for recent retail property acquisitions within malls and shopping centers. For large real estate group purchases, Nowak states, "It's self-preservation in order to keep the entire mall intact in order to keep tenancy." For ecommerce giants such as Amazon, Altshuler comments, "They may be looking at this as a distribution play or a retail play or a combination of the two," Last mile logistics is an issue that ecommerce companies continue to face with demand for expedient delivery and these acquisitions could help solve the problem.
No matter the motivators, adaptive reuse of retail property presents its challenges and opportunities for developers, owners and community members. Creativity could work to real estate developer's advantage while balancing community members' considerations. Property value, zoning, traffic and infrastructure should all be considered in addition to tax implications: qualified improvement property (QIP) and loss carry-back rules.
Subscribe and listen to future episodes of Weaver: Beyond the Numbers on Apple Podcasts or Spotify.
Learn about upcoming real estate webinars at weaver.com and subscribe to Weaver's event invite list.
© 2020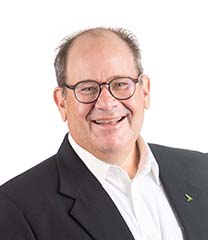 Partner-in-Charge, Real Estate and Construction Services
Howard Altshuler, CPA, brings more than 30 years of experience in audit and assurance, including more than two…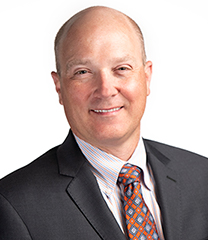 Partner, Tax Services
Rob Nowak, CPA, brings 25 years of public accounting experience, providing proactive tax…