Investing in the oil and gas industry can be very attractive to many. A wide variety of options exist for investors, all with caveats and opportunities. Breaking down the tax implications can be complex. In this Weaver, Beyond the Numbers podcast, Rob Myatt, the partner-in-charge of Energy for Weaver, shares his tax insights on oil and gas investments.
Myatt provides some initial advice. "Consider your personal tax situation and talk to a CPA before you make any potential investment and what deductions may be possible. The structure of what you're investing in will determine tax incentives. Some investments have limitations," he noted.
There are many ways to invest in the oil and gas industry. Myatt broke down those options. He said, "There is corporate stock, which is the most common. There are also PTPs, publicly traded partnerships, that offer a deferral of tax while producing cash flow. Private equity investments are an option as well."
Understanding the type of assets the potential investment has is essential before making a decision. "There are upstream deals, where you have the right to revenue but are obligated for the costs to produce the well. Drilling programs are for active drilling, and expensing equipment is possible. A mineral or royalty interest offers no obligation for expenses, and the income is considered passive. In midstream, you're constructing an asset so it's CAPEX heavy and produces tax write-offs."
Myatt also detailed that the type of partner someone is, impacts the tax incentives. "For a general partner, or GP, there is no limit on losses as long as there's no limit on liability. A limited partner's ability to deduct passthrough losses is dependent on their level of activity in the investment/industry or other income offsets," he said.
Learn more about the tax incentives of investing in oil and gas by watching the full interview. We also welcome you to contact Rob Myatt directly.
Subscribe and listen to future episodes of Weaver: Beyond the Numbers on Apple Podcasts or Spotify. 
© 2020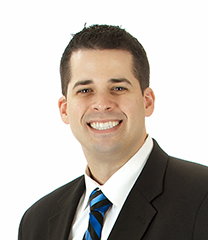 Partner-in-Charge, Energy Services
Rob Myatt, CPA, has a decade of public accounting experience with a practice concentration in consulting and compliance for…