HOUSTON, TEXAS (March 23, 2023) – Weaver, a national accounting and advisory firm, is pleased to welcome Mike Collier, CPA, as Partner, Transaction Advisory Services. Based in the firm's Houston office, he will work closely with corporate and private equity clients engaged in energy and industrial transactions.
"Investors in the energy and industrial sectors are critical drivers of our nation's economy," Collier says. "To be a part of that as a leader in a firm focused on integrity and investment excellence is an honor."
Mike joins Weaver with more than 25 years of experience working with multinational corporations and private equity firms on buy-side and sell-side due diligence, deal structuring, and M&A advisory assignments. In addition to serving as chief financial officer of private equity-backed energy companies, Collier previously led the transaction services practice as partner for a "Big Four" accounting firm in Houston, working primarily in the energy and industrial sectors.  
After decades in the industry, Collier's commitment to community and public service led him to run for office, most recently as a nominee for Texas Lieutenant Governor. Collier's exposure to public policy at the state and federal level informs his work with business leaders throughout the industry.    
"As Weaver continues to expand its presence in the energy industry, Mike's strength and reputation for rigorous financial analysis will be an unquestionable asset to our clients in this sector," said John Mackel, CEO and Managing Partner.
Collier earned his Bachelor of Business Administration and Master of Business Administration from The University of Texas at Austin, and he is a Certified Public Accountant in the State of Texas.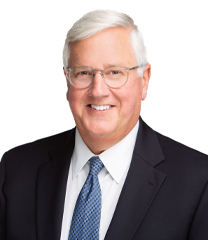 Partner, Transaction Advisory Services
Mike Collier, CPA, has more than 25 years of experience working with multinational oil and…
Weaver offers a variety of transaction advisory services to commercial clients, private equity firms, individuals and professional service firms.…