HOUSTON (July 20, 2023) – Nitya Vashishtha has joined national accounting and advisory firm, Weaver, as director of digital transformation services where she is responsible for working with clients on strategic planning and execution of their technology solutions and digital transformation initiatives.
With a focus on shaping the client experience and designing product strategies, Nitya has more than 10 years of experience in technology transformation, data analytics and business consulting for Big Four as well as Fortune 100 organizations. She is highly experienced in leading project teams to drive process improvement and has successfully delivered process re-engineering, automation, data analytics and data warehousing engagements in coordination with cross-functional teams. 
"We are pleased to welcome Nitya to Weaver as we continue to support clients in their digital transformation journey," said Morgan Page, Partner, Digital Transformation Services. "She combines impressive credentials and technical knowledge with a focus on the client experience, which is key to Weaver's service approach."
Nitya graduated with a Master of Science in information management from the University of Maryland, College Park and holds a Bachelor of Technology from MITS, Rajasthan, India. Her certifications include Professional Scrum Product Owner (PSPO), Certified Scrum Product Owner (CSPO), Certified Business Intelligence Professional (CBIP) and Alteryx Core Certification.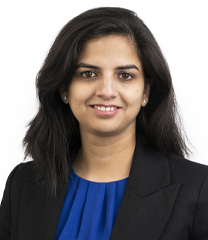 Director, Digital Transformation and Automation Services
Nitya Vashishtha, PSPO, has more than 11 years of experience in technology transformation, data…
As technology continues to generate massive changes in the way the world does business, organizations of every size are…