HOUSTON (September 26, 2023) – National accounting and advisory firm Weaver is pleased to announce the addition of Rafael "Ralph" Ferrales, managing director, tax services, and expansion of its specialty tax practice to include fixed asset advisory services related to cost segregation, tangible property capitalization and repair studies, fixed asset reviews, accounting method changes and energy-efficient commercial building deductions.
Ralph, a former Big Four tax partner, is based in New York City and has more than twenty years of experience dedicated to advancing cost recovery tax solutions and fixed asset technology transformation. Concentrating in capital-intensive industries including real estate and manufacturing, he has provided technical advice to businesses of all sizes on capitalization and cost recovery issues.
"Ralph's understanding of fixed asset reporting is an essential asset to Weaver's clients looking to maximize cost capitalization and tax depreciation opportunities," said Rob Nowak, National Practice Leader, Tax Services. "His knowledge of these complexities strengthens our tax team and paves the way for Weaver to be a market leader in federal capitalization and cost recovery advice."
Ralph is an IRS enrolled agent with a Bachelor of Science in mechanical engineering from the New Jersey Institute of Technology and an MBA in finance from Rutgers University. Ralph honorably served as an intelligence officer in the U.S. Navy and now serves as a board member for Rutgers' Military Advisory Board.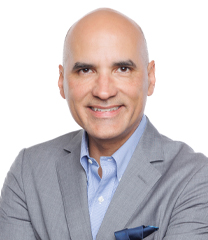 Managing Director, Tax Services
Rafael Ferrales, EA, has more than 20 years of tax experience, including more than 15 years with a Big Four firm. He conducts…