HOUSTON, TEXAS (January 9, 2023) – National accounting and advisory firm, Weaver, announces the launch of Family Office Services and Weaver Capital Advisors to be led by Stephen Carter, Partner-in-Charge. The firm is expanding into these new advisory service areas to help high net worth and ultra-high net worth clients address the increased complexities in family wealth through building comprehensive wealth plans. Family-owned businesses, entrepreneurs and individuals will have access to a range of personalized family office and wealth management services, including:
Lifestyle Management: Bill pay, budgeting and forecasting, coordinating FX exchange, payroll, private travel management and property management.
Organization & Reporting: Data aggregation, consolidated investment reporting, consolidated net worth, investment performance reports, electronic vaults and financial statement analysis.
Integrated Planning: Federal and state income tax planning, estate and trust planning and implementation, objective development and goals identification, financial planning, retirement planning, relocations, life insurance, family continuity and succession planning.
Philanthropy: Mission statement development, multi-generational objectives, personal giving programs, private foundation management, governance and board development, strategy and foundation/grant administration.
Risk & Liability Management: Banking and liability support, custody account arrangements, asset protection, insurance analysis and coordination, trustee liability, cybersecurity and internal controls.
Third-Party Coordination: Credit issues and monitoring, personal security, real estate transactions, P&C insurance, lender process facilitation and advisor coordination.
Investment Strategy: Risk tolerance and allocation alignment, asset allocation plan development, IPS support, investment manager selection, investment vehicle structures, portfolio management, custodial oversight and alternative investments.
"This new suite of services provides high net worth clients, their families and their businesses with expanded access to the quality service that is Weaver's hallmark," said John Mackel, CEO and Managing Partner. "It reflects our firm's commitment to targeted growth in response to the opportunities in the marketplace as clients' needs change."
With more than a decade of experience in private banking and investment management, Houston-based Stephen Carter serves as Partner-in-Charge of Family Office Services and Weaver Capital Advisors. Prior to joining Weaver, Stephen served as senior vice president in the private wealth services group for a large regional bank, where he was responsible for the management and leadership of a complex portfolio of high net worth and ultra-high net worth clients. In this role, he also originated, structured and negotiated loans in connection with clients' needs. Stephen's background also includes experience as an account officer in the ultra-high net worth private bank of a global investment banking company. Stephen holds a Bachelor of Business Administration from the McCoy School of Management at Texas State University.
"Our family office clients have a tremendous need for focused, highly customized solutions," said David Rook, Chief Operating Officer. "Not only does Stephen bring extensive wealth management knowledge, he also offers a deep appreciation for the dynamics and complications that exist within these families. He makes it a priority to develop strong relationships with each client so that he can meet their unique needs."
---
Certain services described herein may be provided exclusively through Weaver Family Office Services, L.L.C. and/or Weaver Capital Advisors, L.L.C., which are affiliated with Weaver and Tidwell, L.L.P. Stephen Carter is a manager of Weaver Family Office Services, L.L.C. and a member-manager of Weaver Capital Advisors, L.L.C. Advisory services are offered through Sowell Management, a registered investment advisor with the Securities and Exchange Commission; being registered with the SEC does not imply a certain level of skill or training.
Information presented is for educational purposes only and does not intend to make an offer or solicitation for the sale or purchase of any securities. Third‐party rankings and recognition from rating services or publications are no guarantee of future investment success. Working with a highly rated advisor does not ensure that a client or prospective client will experience a higher level of performance or results. These ratings should not be construed as an endorsement of the advisor or by any client, nor are they representative of any one client's evaluation. Generally, ratings, rankings, and recognition are based on information prepared and submitted by the adviser. Unless otherwise noted, no fee was paid for consideration of any ranking or award.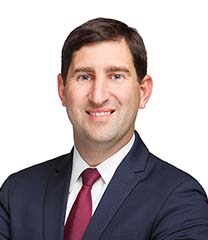 Partner-in-Charge, Family Office Services and Weaver Capital Advisors
Stephen Carter leads Weaver's Family Office Services and Weaver Capital Advisors, offering…