Customized solutions to match your family's unique needs.
What we believe:
Every family is unique and we need to tailor our services to your needs, so that you can achieve your goals.
Our mission:
Weaver's multi-family office has one mission: Our desire is to preserve your family legacy and wealth. We strive to provide an ecosystem around you to advise and support family decisions on the complicated wealth issues high net worth and ultra-high net worth families face. We focus on providing detailed reporting, maintaining financial security, coordinating advisors, mitigating and managing risk, and providing customized investment advice, all while ensuring the highest confidentiality.
We understand that each situation requires open communication, active coordination, and competent planning. With extensive experience serving high net worth individuals and families, we are committed to delivering custom tailored solutions to support each family's goals, vision and success for multiple generations. Service excellence is our top priority.
We are the family office for your family.
Who we serve:
Your family is our business. The families we serve include family-owned businesses, entrepreneurs, high net worth and ultra-high net worth individuals and families, C-Suite executives, private equity principals and portfolio companies and management teams.
What we do:
We bring together a deep bench of professionals with the experience and knowledge to address the challenges you may face. Turn to us for advice on issues related to private investments, tax strategy, wealth transfer, estate transactions, trusts and estate consultation, cash management, budgeting, sale of business, balance sheet advising, philanthropy, investment management, financial planning, selling or transitioning a business, technology, risk management, and governance.
What is a multi-family office?
A multi-family office provides a suite of services to ultra-high net worth individuals and families. These services extend beyond traditional wealth management services offered by most financial services firms. A multi-family office collaborates with multiple families to help manage such areas as tax, estate, insurance, risk mitigation, investments, trust, third party management and philanthropy.
What does a family office do?
A multi-family office can provide a dedicated point of contact for all family members. Defining and executing the family vision and delivering services centered around the family balance sheet. Services vary depending on the needs of client and may include investment support related to reporting, private equity and other investments, tax strategy, legacy issues, wealth transfer, estate transaction, philanthropic giving, liability management, cash management and budgeting.
How should I use a family office?
A multi-family office can support you and your family in your complex financial decisions and provide a lasting resource (post patriarch and matriarch death) to help continue your family's legacy. We create an ecosystem around you to advise and support your family's decisions on complicated estates, family dynamics, business, wealth accumulation, trusts and more.
Do I need a multi-family office?
If managing your wealth is creating challenges in your life, you may need the services of a family office.
We see some of these challenges beginning around $10MM in net worth. Clients of multi-family office may want to address issues related to closely-held businesses, large tracts of real estate, multiple operating companies, concentrated positions in equity, significant wealth accumulation, multiple private equity investments, unique cash flow situations, and business transitions.
Our services include:
Lifestyle Management
Financial Organization
Integrated Planning
Philanthropy
Risk & Liability Management
Coordination of Third Parties
Investment Strategy
The Process: What to Expect:
Discovery & Analysis
We will first meet with you to define and articulate your family vision and goals. We will test our solution before we present it to you.

Proposed Strategy & Solution
With the information you provide, we will then propose a tested solution to address your needs, goals, gaps. We consider where you are, where you want to be, and how to get there.

Implement the Plan
Upon approval and in alignment with an agreed-upon timeline, we will help implement the work plan. Depending on its complexity, this timeline could be brief, or it could extend over many years. We continuously coach, guide and steer conversations around wealth while coordinating third parties and mitigating risks.

Reassess & Update Regularly
We will have regular conversations with you to exchange feedback and make adjustments, as needed.
Check out the following thought leadership resources:
---
This page describes services that are provided or coordinated by Weaver Family Office Services, L.L.C., a subsidiary of Weaver and Tidwell, L.L.P. Certain services may be provided through an affiliation with Weaver and Tidwell, L.L.P. and Weaver Capital Advisors, L.L.C. For more information, contact your Weaver Family Office Services, L.L.C. partner.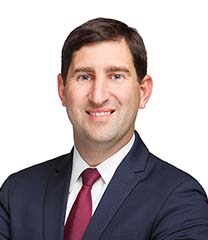 Partner-in-Charge, Family Office Services and Weaver Capital Advisors
Stephen Carter leads Weaver's Family Office Services and Weaver Capital Advisors, offering…
Partner, Private Client Services
Elizabeth Bunk, CPA, CFP®, has more than 25 years of experience in public accounting with a practice emphasis in estate…