As written for Oilman Magazine, Weaver's Matt Federle shares how the decrease in oil demand can impact financial reporting considerations.
The decrease in oil demand as a result of the COVID-19 pandemic, along with the worldwide pendulum of supply and demand, has put many energy companies in financially difficult positions, including evaluations of operating efficiencies of their overhead and capital development projects, as well as constraints on cash flow and liquidity concerns with credit facilities or other sources of financing. Now that the dust has begun to settle and prices are showing signs of stabilization, albeit at depressed levels, energy companies need to continue to evaluate the longer-term impact of lower commodity pricing environments and the impact of financial reporting.
Read Matt's full article on Oilman Magazine.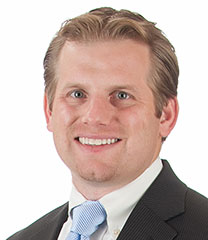 Partner, Assurance Services
Matt Federle, CPA, has more than 14 years of public accounting and consulting experience in both the Dallas and…