At Weaver, we think tax compliance and planning should do more than just meet filing deadlines and help eliminate unpleasant tax surprises. We'll untangle the intricacies of federal tax laws to uncover and plan for tax opportunities your organization can use to achieve its financial goals. With expertise in dozens of industries, we have the depth of knowledge and experience to create a tax plan tailored to your organization. We'll study your business, consider your issues and opportunities, and develop the right tax strategies to meet your short- and long-term needs. Here are just a few specialized tax services Weaver offers to help your business:
Compensation planning
Stockholder (buy/sell) reviews
Federal and state tax credit reviews
Inventory and LIFO studies
Cost segregation
Choice of entity
1031 tax-free exchanges
ASC 740: Tax Provision Compliance (formerly FAS 109) and FIN 48 Analysis
Net operating loss utilization
Represent before the IRS and other taxing authorities
We offer to individuals many of the tax planning and compliance services we provide to businesses. We'll create a customized plan to limit your tax exposure and help you achieve your personal financial goals. Our services include limiting individual or fiduciary income tax; estate planning, gift and trust tax advice; and generation-skipping transfer tax strategies.
Our Federal Tax Services services include:
R&D Tax Credit
Many companies in the manufacturing, oil and gas, construction, and engineering industries are performing activities that qualify for the federal R&D tax credit but are failing to take advantage of this lucrative tax incentive. The cost of labor, employee wages and contract labor costs, along with supplies incurred as part of a research and development initiative, may all be considered qualified research expenditures.
The R&D tax credit provided by Internal Revenue Code Section 41 has been the primary federal income tax incentive for conducting research and development activities in the United States since its enactment in 1981.
Now a "permanent" provision of the tax code, the R&D tax credit provides a direct offset against income tax expenses in an amount equal to a statutorily prescribed percentage (6 to 20 percent) of qualified research expenditures incurred during a tax year.
We can identify potential qualified research activities to determine if you are a candidate for the R&D tax credit. Companies involved with the development of new or improved products, manufacturing techniques or production processes are likely to benefit.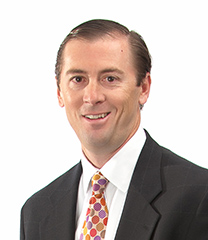 Chief Operating Officer, Tax Services
Sean Muller, CPA, has more than 20 years of experience providing tax and consulting services for publicly traded…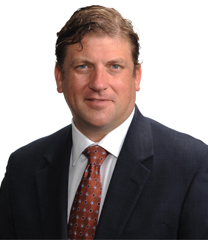 Partner-in-Charge, Business Tax Services
Robert Henry, CPA, has 20 years of experience in public accounting, including former Big Four experience. Robert leads…