Stay at the forefront of governmental accounting standards with our Annual GASB Update. As the regulatory landscape for government entities evolves, it's crucial for governments to stay informed and prepared. Join us for an insightful on-demand session that delves into the latest developments from the Governmental Accounting Standards Board (GASB).
Join us as we talk about these challenges, the fundamental steps businesses should take to prepare for normalization, and new options in the restructuring and turnaround space that can help organizations emerge stronger and better positioned to operate in the post-pandemic world.
During this on-demand session, we cover how to:
Understand GASB Pronouncements of 2023
Review impact to audit procedures
Prepare for the auditing and reporting requirements
Annual GASB Update
Meet the speakers:
---
This webinar is for all levels of business professionals, accountants and CFOs. Please note that CPE credit is not awarded for recorded webinars. Keep an eye on our events page, or sign up to receive invites for future webinars.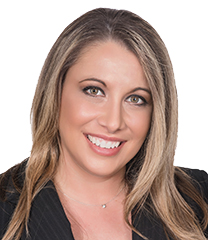 Partner, Dallas Assurance Leader and Partner-in-Charge, Public Sector Services
Sara Dempsey, CPA, who leads Weaver's practice serving governmental and…