Tune in on-demand for the second of a four part series on Tech Trends in collaboration with ACG Austin/San Antonio, ACG San Francisco, and ACG Silicon Valley.
In this session, the panel focuses on the current deal landscape, including a look at current M&A trends and a look at the increased volume of companies going public via SPACs, IPOs, and other methods. They discuss the characteristics that make a company appealing to investors and deal makers, as well as how to better prepare your company for the next stage. On-demand viewing will allow you to evaluate what these changes mean for a company's infrastructure, governance, people, and culture at your convenience.
Speakers:
Moderated by Weaver's Phil Ilgenstein, Partner, Assurance Services.
Click here to view more on-demand videos from ACG Austin/San Antonio.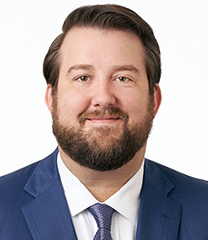 Partner, Assurance Services and Public Company Practice Leader
Phil Ilgenstein, CPA, has more than 15 years of experience providing audit and assurance services for a wide variety…