2020 Year-End Individual Tax Planning and Investment Tactics
December 3, 2020 – 10:00-11:00 AM CT
1 CPE credit available for the live webinar.
As we near the end of 2020, it is not too late to prepare and review your personal tax plans. Join leading tax and investment professionals from Weaver and UBS Financial Services for year-end insights including an overview of the 2020 tax rates and exemptions, gifting strategies and retirement distributions.
Our complimentary webinar will address the impact of 2020's economic and political changes on your personal tax situations and investment considerations, covering the latest tax and investment topics impacting individuals as well as post-election forecasts and projections of the Biden tax plan.
Our presenters will share updates and perspectives on the following:
2020 rates
Charitable contribution planning and gifting strategies
Opportunity zones
Post-election forecasts and projections
Meet our Speakers:
---
1 CPE credit available for the live webinar • Level: Basic • No prerequisites • Complimentary to attend
This webinar is for all levels of accountants, finance professionals and CFOs. Please note that each person should register and attend individually in order to receive CPE credit.
Can't make this webinar? Registering will allow you to view the webinar on-demand, when it is most convenient for you.
Questions about registration? Contact Natalie Ramsey at natalie.ramsey@weaver.com or 817.882.7546.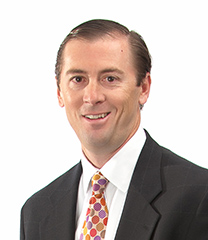 National Practice Leader, Tax Services
Sean Muller, CPA, has almost 30 years of experience providing tax and consulting services for publicly traded corporations…
Partner-in-Charge, Tax Quality and Risk Management
Mark Watson, CPA, CFP, joined Weaver in 2013 and has more than 25 years of experience providing tax compliance and…