The difference makers on your team are instrumental to the growth and development of your organization. Identifying these important individuals will allow you to assign tasks successfully and could impact the success and efficiency of your organization dramatically.
In this session, we discuss the five traits that sometimes go unnoticed but are crucial to individual and team strength.
Five Traits of Difference Makers
Learning objectives:
Identify how employees attack challenges and the traits that give some individuals an advantage
Understand the concepts of "speed" and "snap" and why observing your employees in this context can help you become a more successful manager
Learning, through real world examples, how to tease out important characteristics in interviews that give you an advantage in employee recruitment
Meet the speaker:
---
This webinar is for all levels of business professionals, accountants and CFOs. Please note that CPE credit is not awarded for recorded webinars. Keep an eye on our events page, or sign up to receive invites for future webinars.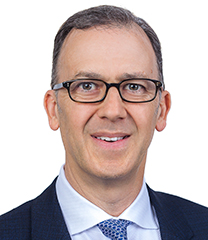 State Government Practice Leader
Adam Jones leads Weaver's state government practice. His practice areas include…