Kubernetes, K8s, Koo⋅br⋅neh⋅teez: What Is it and How We Got Here!
Friday, October 20, 2023
12:00 pm ET | 11:00 am CT | 10:00 am MT | 9:00 am PT
We came from Bare Metal to Containers and now we are orchestrating them? What's the point? When does it make sense? How did we get here? In this session, we will discuss how we got to Kubernetes, some terminology, and why it's so revolutionary (and why it's not).
During this session, attendees will learn:
How Kubernetes maximize resource abstraction to increase efficiency
Familiarities with common K8s terms and functions
How to identify Kubernetes use case scenarios
Register:
Meet the speakers:
---
Instructional Delivery Method: Group Internet Based • Program Level: Basic • Prerequisites: None • Advanced Preparation: None • Recommended Field of Study: Accounting • Free to Attend
Cancellation policy: In the rare event that a CPE event needs to be canceled, Weaver will email all invitees and registrants promptly communicating the cancelation as well as pull down any calendar appointments already sent for the event. In all cases where possible, Weaver will reschedule the training and provide the audience with information on the new date(s).
Can't make this webinar? Registering will allow you to view the webinar on-demand, when it is most convenient for you.
Compliant Resolution Policy: Questions or concerns about these policies? Please contact Rory Doolin, rory.doolin@weaver.com; 832.320.3435.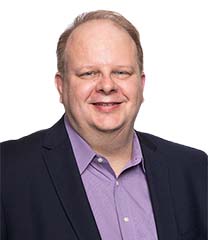 Senior Manager, IT Advisory Services
Eric Peeters has more than 15 years of…