In an almost numbing and normalizing fashion we see ransomware continuing to make news. While the attacks are described with new language, the tactics and techniques are very similar. Consider others' loss an unfortunate opportunity for your organization to learn from those mistakes. Join Weaver's Director of Cybersecurity Services, Trip Hillman, CISSP, CISA, CEH, GPEN, GFE, GSNA, for this informative session.
Ransomware… Still!
This on-demand webinar covers the following:
What is ransomware?
What risk does it pose to your organization?
What helps?
What doesn't help?
Your first questions to assess your own organization's approach to mitigating ransomware!
Meet the speaker:
---
This webinar is for all levels of business professionals, accountants and CFOs. Please note that CPE credit is not awarded for recorded webinars. Keep an eye on our events page, or sign up to receive invites for future webinars.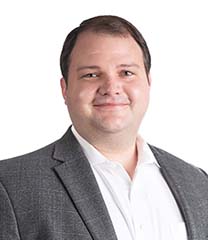 Director, Cybersecurity Services
Trip Hillman, CISSP, CISA, CEH, GPEN, GCFE, GSNA, has…