The Dallas Fed released its Second Quarter Energy Survey on June 24, 2020. The survey, conducted June 10-18, 2020, is designed to obtain a timely assessment of energy activity among oil and gas companies located or headquartered in the Fed's Eleventh District, covering the Midwestern region. This quarter, 168 energy companies responded to the survey; about two-thirds represented E&P companies and one-third represented oil field service companies.
Special questions this quarter focused on production shut-ins and curtailments, government assistance programs to the private sector, the outlook for oilfield activity and global oil consumption and the ability of companies to remain solvent over the next year.
Not surprisingly, the indexes for Business Activity, Oil Production and Equipment Utilization for oilfield services declined to all-time lows. Most other indexes showed declines from last quarter confirming significant contraction in activity and worsening conditions among oilfield service companies.
Over 35% of respondents believe the WTI oil price will be $40 - $45 by the end of the year. Of the remaining respondents, more were on the upside of $45 than were on the downside of $40. In addition, 76% believed U.S. producers would restart shut-ins if prices were within this range.
More than 40% believe the Henry Hub natural gas price will be in the range of $1.90 - $2.30 by the end of the year. The remaining respondents were evenly split on whether the price would be above or below that range.
Mainly driven by low prices, 82% reported shutting in or curtailing production during the second quarter, with 71% remaining shut-in during June. Nearly one-third (30%) expected to restart production in June and 52% expect to restart production in the third quarter. Most anticipate little to no additional cost to bring wells back online.
About half (47%) did not apply for government assistance programs, commenting that restrictions against companies backed by private equity prohibited them from participating. Of those that did apply, 89% received benefits and commented that the program allowed them to avoid workforce reductions.
The Dallas Fed's next quarterly energy survey will be released September 23, 2020. Watch Weaver.com for information on the new survey. If you have questions or want more information on Weaver's energy practice, contact us.
© 2020
The drop in oil demand as a result of the COVID-19 pandemic has put many oil and gas companies in financially difficult…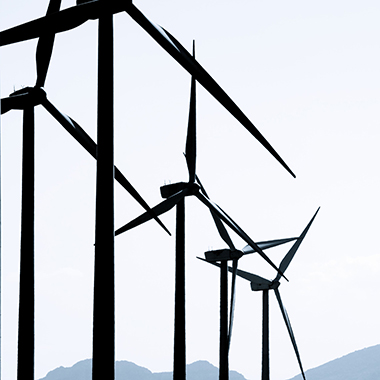 Renewable energy projects that have experienced delays as a result of the coronavirus pandemic will benefit from an…