As property values continue to rise, it is important to recognize that property tax assessments are highly subjective and must be monitored. Partnering with a firm of qualified professionals can bring exponential increases in productivity, efficiency and bottom-line success. Weaver's property tax team consists of seasoned professionals with comprehensive experience across all property tax matters. Our nationwide
focus, coupled with expertise in multiple jurisdictions, allows Weaver to reduce property tax liabilities by employing the right professionals to meet all your property tax objectives.
Our property tax services practice specializes in providing full service outsourcing of your property tax function; from compliance outsourcing, assessment review, appeals, tax bill management, and much more. We tailor our solutions, allocate resources to meet your specific needs and conduct an efficient and nonintrusive analysis of your property tax situation.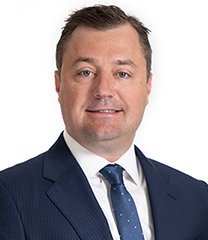 Partner-in-Charge, State and Local Tax Services
Shane Stewart, CPA, has more than 15 years of experience in state and local tax matters, including former…