Join us for this live webinar where we'll have an overview of the sales tax recovery process, key considerations, exemptions and opportunities for companies in the energy industry. Our goal is to help your company identify refund opportunities and understand your options to bring cash in the door.
Sales Tax Recovery – Where Can Oil and Gas Companies Find the Dollars?
Wednesday, July 29, 2020 | 1:00 - 2:00 PM CDT
This webinar is for all levels of business professionals, accountants and CFOs. Please note that CPE credit is not awarded for recorded webinars. Keep an eye on our events page, or sign up to receive invites for future webinars.
The learning objectives are to understand:
Items generally subject to sales tax
Common exemptions
Benefits of sales tax recovery
Overview of the recovery process
Presenters:
Mayur Naik, Senior Manager in State and Local Tax Services – Weaver
Shane Stewart, Partner in State and Local Tax Services – Weaver
---
1 CPE credit available for the live webinar • Level: Basic • No prerequisites • Complimentary to attend
This webinar is for all levels of accountants, finance professionals and CFOs. Please note that each person should register and attend individually in order to receive CPE credit.
Can't make this webinar? Registering will allow you to view the webinar on-demand, when it is most convenient for you.
Questions about registration? Contact Kayli McCarver at kayli.mccarver@weaver.com or 817.882.7340.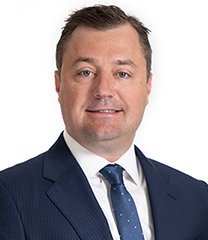 Partner, State and Local Tax Services
Shane Stewart, CPA, has more than 13 years of experience in state and local tax matters, including former Big Four experience.…