The greatest opportunity for companies to create a sustainable competitive advantage is during a tough economy. However, leading a company during a slowing economy has plenty of challenges. What should businesses change, stop or continue doing?
Join Weaver and The L Group for a live CEO panel discussion as we address the resilient actions leaders can take to help businesses gain a sustainable competitive advantage now.
CEO Panel Discussion: Resilient Leadership
Tuesday, June 16, 2020 | 1:00 -2:00 PM CDT
Panelists:
Moderated by Lee Colan, Ph.D. and co-founder of The L Group.
Hosted in Partnership with:
---
Can't make this webinar? Registering will allow you to view the webinar on-demand, when it is most convenient for you.
Questions about registration? Contact Kayli McCarver at kayli.mccarver@weaver.com or 817.882.7340.
---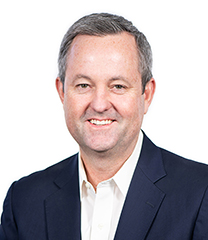 Chief Executive Officer and Managing Partner
John Mackel, CPA, has over 25 years of experience in public accounting and currently serves as Weaver's managing partner and…